Our Mission
Our mission is to support and empower families – to arm them with advice, guidance, and information – so they can take control of their financial future. Here are some of the reasons we got involved


Reverse mortgages can improve people's lives.
Reverse mortgages can provide a unique opportunity to borrow against home equity. A chance to stay in one's home. A way to cover expenses that were impossible to plan for – or to pay for special moments that might otherwise seem out of reach.

Reverse mortgages can help families make ends meet.
Managing finances can be very challenging, and many families find that they are faced with difficult financial decisions. Some are dealing with the here and now, struggling to pay the bills. Others are trying to figure out how they will manage for the future or to help a loved one get back on their feet. Regardless of the situation, we want to help.

Reverse mortgages are actually quite simple – and very flexible.
With a reverse mortgage, borrowers get to choose how to access their cash and when to repay their loan. Some decide to pull out their money in a lump sum. Others take a different approach. Some choose to pay down their loans over time while others choose to wait. We'll work with you to understand your priorities and help you find the approach that best meets your needs.

We saw the reverse mortgage industry had a tarnished reputation and knew we could do better.
In the past, there were unethical lenders that misinformed and took advantage of their customers. Federal and state authorities have since stepped in, and the industry is now tightly regulated. We wholeheartedly support these regulations and pledge to conduct our affairs with the utmost integrity at all times.

When settling mom's estate, we learned she had been making monthly payments on an expensive home equity loan. There was also high-interest credit card debt. She valued her financial independence and didn't want to burden us with her problems. Looking back, it seems clear that a reverse mortgage might have been a very good idea.
Mom's story was far from unique
Nor are the stories about people who view reverse mortgages as too complex or intimidating. We're committed to simplifying the process and empowering people so they can control their financial futures. We intend to lead this industry and to make reverse mortgages more accessible to more families — so they can enjoy the good life.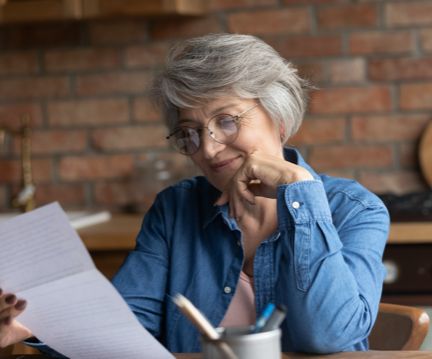 Strive for excellence
We hold ourselves to the highest standards because we want to do right by you. Our Loan Officers earn the highest Trustpilot ratings in the industry, reflecting our commitment to outstanding customer service. We offer lower rates, and we move as quickly as possible from application to approval so you can have speedy access to your cash. And when you have something to say, we listen and strive to make things better.
Act with the utmost integrity
We are upfront and honest with you. We are a family business and we will advise you as if you were a family member. We support you with expert guidance and educational resources so you can make the best possible decision. You need to know all the facts and figures, and we give them to you with full transparency.
We promote inclusivity and diversity in our lending and hiring practices. All are welcome at GoodLife.
Treat you with respect
We treat you the way you want to be treated. We listen. We take the time to understand your goals and priorities, and to find the approach that best meets your specific needs.
We value your time and will do our best to make the process fast and easy. We give you a single point of contact, a reverse mortgage expert who gets to know you and guides you through each step of the process — from application to funding.
The GoodLife Executive Team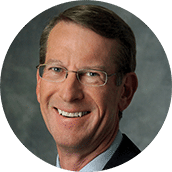 Kenneth B. Dunn, PhD
President and CEO, GoodLife Home Loans®
Ken brings a deep understanding of the financial industry and mortgage lending to his leadership role at TMAC. He is Emeritus Professor of Financial Economics and former Dean of the David A. Tepper School of Business at Carnegie Mellon University. He is a member of the Board of Directors of NextEra Energy. Previously he was a Director of BlackRock Inc., a Trustee of the Pittsburgh Opera, a Trustee of the Pittsburgh Symphony, and a Trustee of Friend's Central School and Chair of their investment committee.
Ken first joined the Carnegie Mellon faculty in 1979. He received the school's Excellence in Teaching Award in 1982, and became a tenured professor of finance and economics in 1987. He served as the Leslie Wong Distinguished Professor (a visiting position) at the University of British Columbia in 1986. His pioneering research, focused on the application of option-based approaches to analyzing and valuing mortgages, has been published in leading finance journals and continues to be applied today.
In 1987, Ken joined investment firm Miller Anderson & Sherrerd. Quickly gaining a reputation for his work in mortgage-backed securities, he built one of the largest mortgage groups in the U.S. He also managed Miller Anderson's fixed-income trading, technology, and insurance groups within the firm's Asset Management Division. Ken continued in these roles after Morgan Stanley acquired Miller Anderson in 1996, becoming a managing director of Morgan Stanley Investment Management and co-director of Morgan Stanley's U.S. Core Fixed Income and Mortgage Teams. He left Morgan Stanley to become the eighth dean of CMU's Tepper School of Business in 2002 and retired as the school's third-longest serving dean in January 2011.
Professor Dunn earned a doctorate in industrial administration from Purdue University in 1979 and his master's and bachelor's degrees in business administration from Ohio State University in 1976 and 1974, respectively.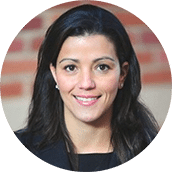 Elisa Dunn
Chief Financial Officer, GoodLife Home Loans®
Elisa is responsible for the company's financial matters. Additionally, she serves as Chief Administrative Officer. In her executive leadership roles, she's responsible for designing, managing and implementing a variety of projects that span across finance, strategy, compliance, human resources, marketing, operations, communications and administration.
Before joining GoodLife, Elisa spent eight years with UCLA Anderson School of Management as Executive Director of the Master of Financial Engineering Program. Prior to UCLA, Elisa spent seven years in the financial services industry, working in financial restructuring for firms including Lehman Brothers, Houlihan Lokey Howard & Zukin, and Brookfield Asset Management.
Elisa earned her MBA with honors from Columbia Business School and her BA in Business Administration from EAESP – Fundacao Getulio Vargas in Sao Paulo.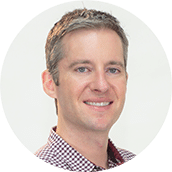 Brett R. Dunn, PhD
Chief Investment Officer, GoodLife Home Loans®
Brett is responsible for overseeing wholesale lending, correspondent lending, capital markets, data analytics, and finance.
Prior to joining GoodLife, Brett served as a Senior Portfolio Manager at PNC Financial Services managing the reverse mortgage and agency multifamily mortgage portfolios. Additionally, Brett managed the bank's agency CMO, MBS, and ARM portfolios and built the portfolio analytics infrastructure. Before this, Brett was an Associate in the Interest Rate Products group at Lehman Brothers where he was responsible for authoring research on the agency and treasury debt markets, as well as other pertinent macroeconomic topics.
Brett earned his doctorate in finance from UCLA Anderson, his Masters in Computation Finance from Carnegie Mellon's Tepper School of Business, his MBA from Columbia Business School, and his BA in Biochemistry from the University of Pennsylvania.
A Reverse Mortgage
Company You Can Rely On
Our mission is to empower people to live better in retirement by helping them access a portion of their equity stored in their home. Talk to a GoodLife Reverse Mortgage Expert to learn more about your eligibility and how you may be able to leverage this form of financing to increase your cash flow, so you can pursue more of what makes you happy with less financial stress throughout your retired years.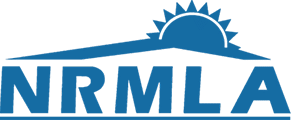 Member of the National Reverse Mortgage Lenders Association
We proudly cover 76% of the country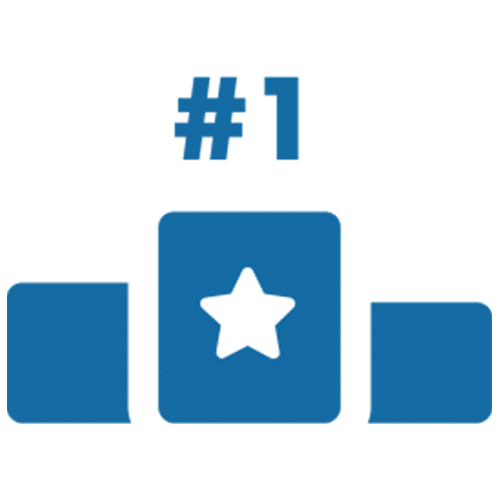 Lower rates: more affordable, money-saving interest rates
Since 2012, our purpose has been—and still is—to transform and improve the lives of others by helping them access their home equity for greater security in retirement. We go above and beyond in our mission to innovate the industry with faster funding and lower fees.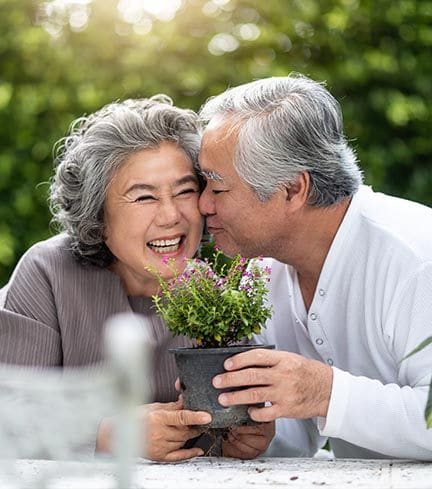 Contact us today to learn how we may be able to help you live a full, vibrant retirement, too.
GoodLife Home Loans® is the "direct-to-consumer" reverse mortgage lending division of Traditional Mortgage Acceptance Corporation (TMAC), founded in 2012 (NMLS # 971307), and headquartered in Bellevue, Washington. Prior to the creation of GoodLife Home Loans®, TMAC operated solely as a respected, well-capitalized secondary market purchaser of reverse mortgages and a Ginnie Mae issuer of mortgage-backed securities ("MBS").
Ginnie Mae is a wholly-owned government corporation within the Department of Housing and Urban Development which guarantees the timely payment of principal and interest payments on MBS. As a Ginnie Mae approved MBS issuer, TMAC purchases funded reverse mortgages from many of the top reverse mortgage lenders in the United States and issues securities which are collateralized by "pools" of such loans. In this role, TMAC has served a critical, but indirect role, in creating opportunities for seniors across the nation by generating liquidity within reverse mortgage markets and lowering reverse mortgage financing costs.
In 2018, TMAC decided to make a positive and very exciting change. In addition to its role as a purchaser of funded reverse mortgages and a Ginnie Mae approved MBS issuer, TMAC launched its "direct-to-consumer" retail reverse mortgage lending division headquartered in Laguna Hills, CA, licensed and operating under the name GoodLife Home Loans®. This means GoodLife and TMAC can now both "directly" and "indirectly" help fund retirement longevity through reverse mortgages for more senior homeowners.