What Is a Reverse Mortgage?
Learn about reverse mortgages and see how your home equity can be leveraged as a tool in retirement.
You're not alone if money's a concern as you think about the future. There's good news. A reverse mortgage makes it possible to access the equity you've been building – without having to sell your home. And you can choose whether to make monthly mortgage payments.
GoodLife Home Loans has helped thousands of older adults take out a reverse mortgage as a means to achieve greater financial flexibility. Our expert loan officers can help you learn more about a reverse mortgage. If it's right for you, our team will help you get started.
New: significant lending limits increase makes 2023 the year for getting a reverse mortgage
The big news for 2023 is out. Eligible borrowers may now access up to $1,089,300 of home equity. It's a single-year increase in lending limits of $118,500. That's a big deal.
Take advantage of new lending limits
This news, combined with rising home values, means you may be eligible to access more of your home equity when you refinance in 2023. Now could be the right time to get a reverse mortgage with GoodLife Home Loans.
With reverse mortgages, you don't have to worry nearly as much about your credit score and credit history. Good credit isn't a prerequisite or much of a factor when getting or refinancing a reverse mortgage. You have your home's equity to balance the scales.
Understanding Reverse Mortgages
A reverse mortgage is a powerful tool that enables homeowners to tap into a portion of their home equity and convert it to cash so they can live better in retirement. Also known as a home equity conversion mortgage (HECM), this federally insured program is designed to help retirees access the home equity they've accumulated through tax-free loan proceeds* without having to sell or vacate their property.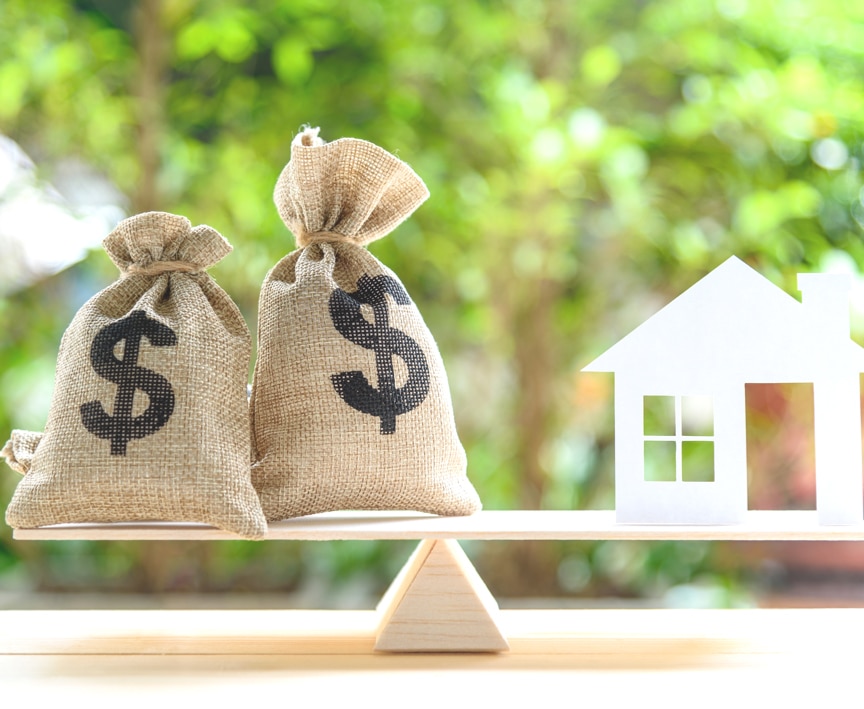 These loans allow homeowners to access the equity they've accumulated in their homes and use it to supplement their retirement income. There's no monthly payment required, so borrowers can significantly increase their cash flow for a higher quality of living. There are very few restrictions on how you can use your loan proceeds. Use the money to pay off a car loan or credit card, renovate your home, take care of unexpected expenses—it's all up to you. If you have an existing mortgage, you can use a reverse mortgage to pay it off to eliminate monthly payments and use the remaining proceeds however you see fit.
The government launched the reverse mortgage program—known as the home equity conversion mortgage or HECM—in 1989 to offer Americans a means to finance their longevity. Since then, there have been over 1,000,000 originated in the USA.
*Reverse mortgage loan proceeds are typically not considered taxable income. However, you should consult a financial advisor and appropriate government agencies for the possible effect they may have on taxes and/or benefits.
How a Reverse Mortgage Loan Works
Similar to a traditional mortgage, a reverse mortgage allows you to borrow money using your home as security and is based on the equity you've accumulated in your property. But unlike a traditional mortgage, you're not required to make monthly principal and interest payments.* Instead, interest on your loan is deferred each month and added to the principal, which increases the loan balance over time. Although you may choose to make voluntary payments, the principal and interest are not due until you sell your home or no longer occupy the property as your permanent residence.
*Borrowers are responsible for payment of property taxes, homeowner's insurance, and any other obligations that might create a lien on the property, and they must maintain the property.
How Much Money You Can Get With a Reverse Mortgage
The amount you can borrow increases as interest rates go down, as age goes up, and as property value increases.
Reverse Mortgage Proceeds Based on Age and Appraised Property Value (APV)
| Age | Percent you can borrow | $100,000 APV | $200,000 APV | $400,000 APV | $600,000 APV | $800,000 APV | $970,800 APV |
| --- | --- | --- | --- | --- | --- | --- | --- |
| 62 | 41% | $41,000 | $82,000 | $164,000 | $246,000 | $328,000 | $398,028 |
| 65 | 43% | $43,000 | $86,000 | $172,000 | $258,000 | $344,000 | $417,444 |
| 70 | 47% | $46,500 | $93,000 | $186,000 | $279,000 | $372,000 | $451,422 |
| 75 | 49% | $49,200 | $98,400 | $196,800 | $295,200 | $393,600 | $477,634 |
| 80 | 53% | $53,400 | $106,800 | $213,600 | $320,400 | $427,200 | $518,407 |
| 85 | 59% | $59,100 | $118,200 | $236,400 | $354,600 | $472,800 | $573,743 |
| 90 | 65% | $65,300 | $130,600 | $261,200 | $391,800 | $522,400 | $633,932 |
*The percent you can borrow will vary based on interest rates. Contact us for a detailed estimate.
If you need further assistance, a highly trained GoodLife Mortgage Expert is just a phone call away.
Who Benefits From a Reverse Mortgage?
There are many reasons for people to consider a reverse mortgage.  Pay off existing mortgage.  Remodel home.  Fund family vacation or college tuition. Pay for home health care.  Remain in home while leveraging home's value as an additional source of income.  Some even use the proceeds for investment purposes.  The bottom line is that a reverse mortgage is a flexible loan that can be an important part of your financial plan.  We recommend speaking with your financial planner – and one of our Loan Officers – to find out more.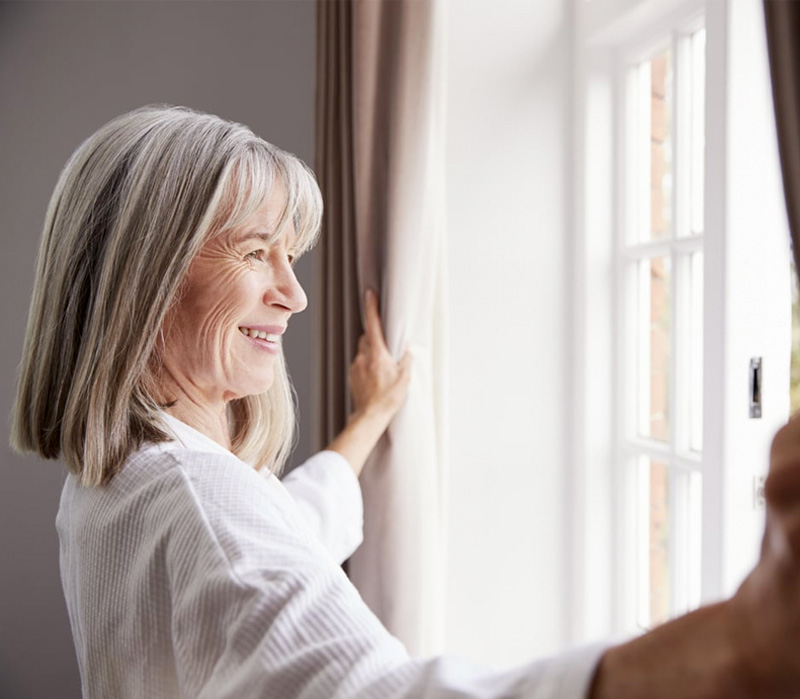 What Are Various Types of Reverse Mortgages?
Reverse mortgages come in a variety of shapes and sizes.  They are, by nature, extremely flexible and can be tailored to meet a borrower's unique circumstances.  That said, they tend to fall within one of three categories:
Home equity conversion mortgages (HECMs)
HECMs are the most common form of reverse mortgage. They are provided by private lenders but backed by the federal government. HECMs do not have specific income or medical requirements. Recipients can use their proceeds in any way they see fit. The maximum lending limit for HECMs, which is set by the Federal Housing Authority (FHA), is $970,800.
State or local agencies and nonprofits provide these. They offer the least expensive way to acquire a reverse mortgage. Generally open to people with lower incomes, lenders specify specific items that borrowers can spend the money on. Some examples might include home repairs and property taxes.
These loans are not subject to the $970,800 federal lending limit and may appeal to owners with substantial equity in high-value homes. A proprietary reverse mortgage may allow homeowners to qualify for larger amounts.
HECM Rates and Restrictions
Like other types of financing options, the government and even lenders set rules around these products. Important rules include the following.
Reverse mortgages are tightly regulated by the FHA to provide a strong layer of protection to borrowers.  The intention is to ensure that borrowers understand their rights and obligations, so that they can make informed decisions.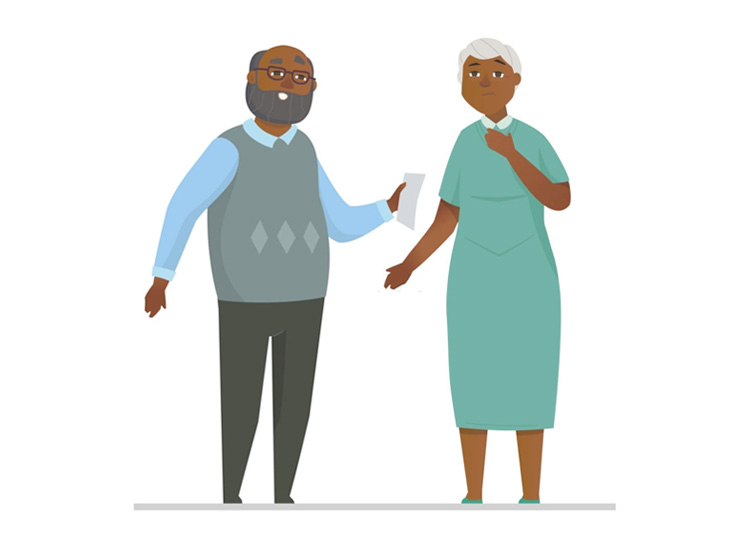 Borrower must be at least 62 years old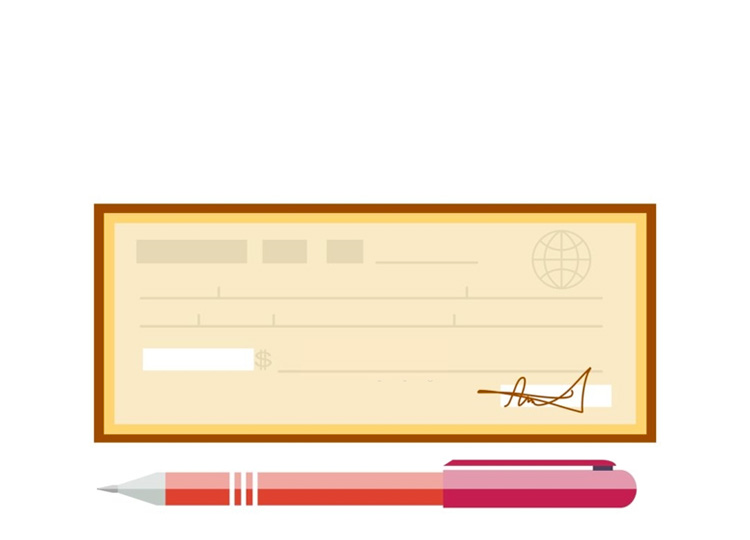 Homeowner must have substantial equity in their home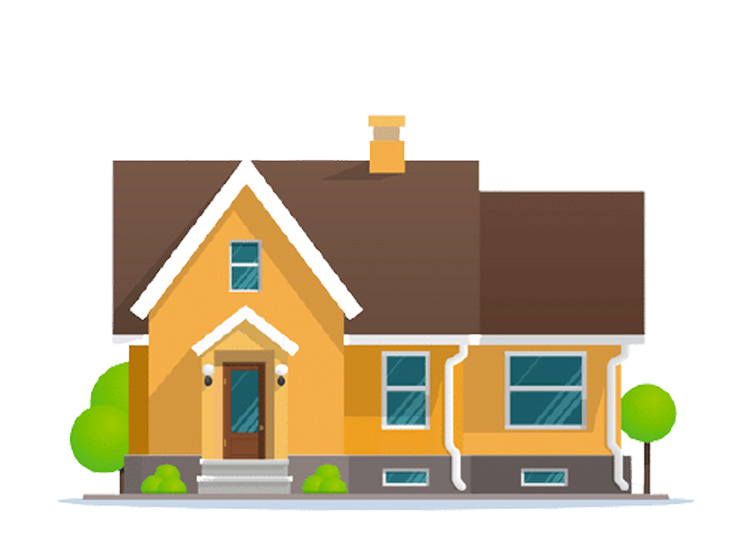 Must be for a primary residence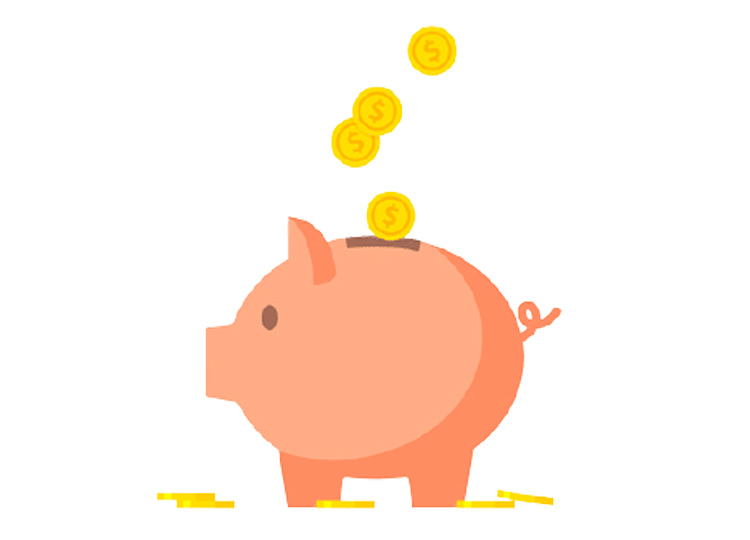 Borrower must attend a counseling session
In most cases, the proceeds of a reverse mortgage are not taxable. It is important, however, to discuss your particular situation with a tax professional.  The interest on a reverse mortgage is not deductible until the loan is repaid.
As with any kind of mortgage, a reverse mortgage will come with associated costs. According to the Consumer Financial Protection Bureau, borrowers have the option to roll some or all of these costs into their loans.
Typical fees associated with reverse mortgages include:
Interest rate: May vary based on market conditions, size of loan, and lender requirements.
Closing costs: Can include charges for an inspection, flood certification, appraisal, title search, escrow services and credit check.
Origination fees: According to FHA guidelines, an origination fee can be greater of $2,500 or two percent of the home's value for the first $200,000, one percent of the value over $200,000. HECM limits this fee to a maximum of $6,000.
Upfront mortgage insurance: The FHA charges two percent of the value of the home.
Annual mortgage insurance: The FHA charges one-half of a percent of the loan's balance.
Financial counseling fee: If required, this counseling service typically costs $125.
For more Financial planning considerations – see New Retirement, Motley Fool, Reverse Mortgage Daily.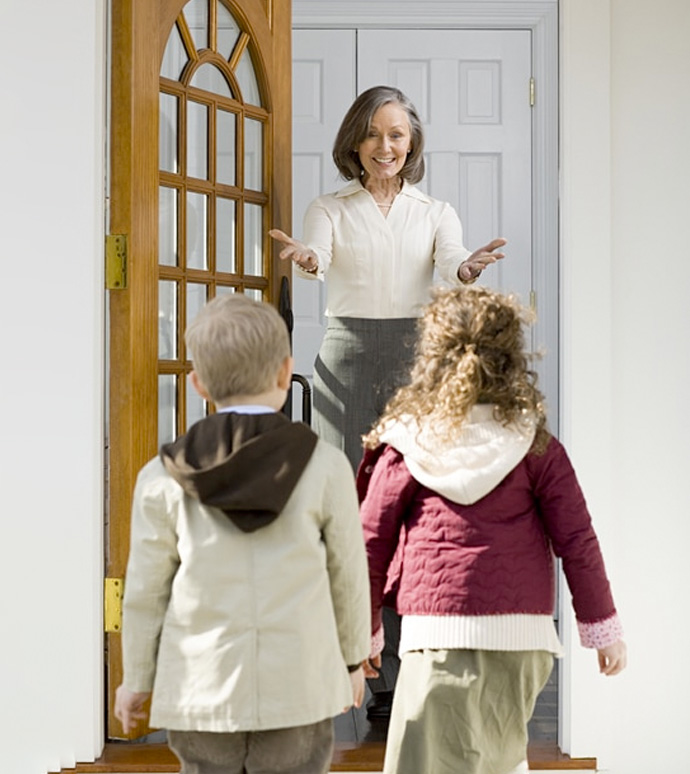 How to Decide if a Reverse Mortgage is Right for You
Sadly, even great financial products for seniors appear to attract their share of scammers and sharks. Remain especially wary of unsolicited offers for reverse mortgages, even from service providers, friends, or family. Also, treat too-good-to-be-true offers, complex and confusing language, and high-pressure sales tactics as red flags.
Never pay for information about reverse mortgages, no matter how attractive the deal sounds. The Department of Housing and Urban Development, known as HUD, offers free, easy-to-understand information, and so do reputable reverse mortgage brokers. The FBI offered this most important tip: never sign anything that you don't fully understand.
How to Find the Right Reverse Mortgage Lender
At GoodLife Home Loans, we always strive for excellence, work to do the right thing, and most of all, treat our clients with the same respect we show our own families. We believe that the right reverse mortgage products can improve the lives of our clients and their loved ones.
Getting a reverse mortgage is an important decision that can have a profound impact on your financial future.  Hence, it is critical that you work with a lender you can rely upon for sound advice and guidance.
As you explore your options, consider the following questions and if the answers to all the questions are "yes", you're on the right track.
Is the lender trustworthy?
Are they affiliated with the Better Business Bureau? Do they have an A+ rating? 
Are they members in good standing with the National Reverse Mortgage Lender Association? Do they adhere to NRMLA guidelines?
Do they have a strong record of compliance with federal and state regulations?
Have they been in business long enough to have an established track record?
Will the lender provide me with top notch service?
Do they have industry leading ratings on Trustpilot?
Do their customers indicate that they've been satisfied with service levels and responsiveness?
Will I have a single point of contact to guide me through the entire process?
Do they have a solid reputation for fast turnaround times? Will I be able to close my loan within a reasonable timeframe?
Are they too big to treat me with the individualized attention I need?
Are they too small to handle my business?
Does the lender have the necessary expertise?
Are the loan officers licensed and in good standing with the regulatory authorities?
Are the loan officers well trained?
Do the loan officers have access to the most up-to-date market trends and information?
Do the loan officers work with state-of-the art technology?
Is the lender's rates and fee structure fair and competitive?
Have they consistently offered low interest rates, according to HUD data?
Do they provide special rates and fees for returning customers who seek to refinance their loans?
Do they provide full and transparent disclosure of all applicable fees?
This organization educates consumers and promotes standards and professionalism within the industry. Most of all, membership in this organization means adherence to the NRMLA's Code of Ethics and Professional Responsibility. Acting in our client's best interest forms the core tenet of this code.
We have an A+ Accreditation with the Better Business Bureau.
The BBB only offers accreditation to businesses that meet such accreditation standards as maintaining a positive long-term track record, ethically advertising, protecting private customer information, and handling all business with integrity.
We're the highest rated reverse mortgage lender on Trustpilot.
Hundreds of our customers have taken time to share positive feedback. The personalized attention we give to our borrowers has helped earn us five stars from Trustpilot, the world's largest and most trusted open review platform. Click here for the Trustpilot Transparency Report.
If you need further assistance, a highly trained GoodLife Mortgage Expert is just a phone call away.
Reverse mortgages can feel challenging to navigate alone, but we're here to help. We've gathered answers to frequently asked questions about reverse mortgages so you can better understand the basics. Simply click on a topic below to learn more. If you can't find the information you're looking for in our FAQs, contact a GoodLife Reverse Mortgage Expert who will happily provide you with the information you need to make a confidently informed decision.
Why do people get a reverse mortgage?
Reverse mortgages can help prevent a borrower from outliving their money in retirement, and this financial security lends valuable peace of mind. Retirees shouldn't have to worry about housing, health care, or where they'll get their next meal once they stop working. A reverse mortgage can be used to supplement a limited fixed income. The resulting increase in cash flow can make it easier to afford the cost of living with less financial stress. Although the main goal is financial freedom, borrowers can use the loan proceeds however they like—whether that may be to renovate their home, finance a large purchase, pay off existing debt or cover unexpected medical bills. A reverse mortgage also enables borrowers to age in place, so they can live out their retirement years in the comfort of their own home. They allow you to access the wealth you've accumulated in home equity, without having to sell or vacate the property. Reverse mortgages can help people live better in retirement in many different ways. Since 1989, when reverse mortgages were launched as the home equity conversion mortgage (HECM)—a program insured by the Federal Housing Administration (FHA) of the United States Department of Housing and Urban Development (HUD)—there have been over one million reverse mortgages originated in the USA.
What are the qualifications for a reverse mortgage loan?
In order to qualify for a reverse mortgage, you must be at least 62 years old, own a considerable amount of home equity (typically, at least 50%), and occupy the property as your primary residence. The property must be eligible for financing through the FHA, and you must have acceptable credit with proof that your income and/or assets are sufficient to cover expenses such as property taxes and mortgage insurance.
What kind of properties are eligible for a reverse mortgage loan?
Several types of properties are eligible for reverse mortgage loans, including single-family homes, two- to four-unit properties, townhouses, and FHA-approved condominiums. Properties with five units or more are considered commercial and do not qualify. To be eligible, you must live in the home (or one of the units) for over half of the calendar year. In addition, federal regulations and industry standards require your home to be structurally sound and in compliance with all home safety codes.
How do I know if I qualify for a reverse mortgage?
It's easy. Simply give us a call to confirm that your age, equity, and property type entitle you to this program. You can also click on the button below to see if you qualify for a reverse mortgage online. SEE IF YOU QUALIFY
Can I still qualify for a reverse mortgage if I have an existing mortgage?
Yes, you may be eligible for a reverse mortgage even if you still owe money on an existing mortgage. Many people who acquire a reverse mortgage loan use it to pay off their existing mortgage in order to eliminate monthly mortgage payments and increase their cash flow.
How is a reverse mortgage different from a traditional mortgage loan?
A reverse mortgage is a loan that's similar to a traditional loan, but with a few key differences. In a traditional mortgage, borrowers make monthly payments that decrease their loan balance and increase their home equity. Alternatively, with a reverse mortgage, borrowers are not required to make monthly payments, so the loan balance increases and home equity decreases over time. Borrowers must meet the minimum age requirement (62) and pass the equity eligibility test—but the size of the loan is not based on income nor credit-worthiness, as a traditional mortgage would be. Only certain types of properties are eligible for a reverse mortgage, and the owner must occupy the home as their primary residence. HOW IT WORKS
How is a reverse mortgage line of credit different from a home equity line of credit (HELOC)?
Reverse mortgages are designed specifically for homeowners at least 62 years of age. They offer certain advantages that traditional HELOCs do not, such as less restrictive lending requirements. And, unlike a HELOC, the line of credit obtained through a home equity conversion mortgage (HECM) will never be reduced or frozen—so long as you continue to meet all your loan obligations—because they are insured through the FHA.
How much can I get from my reverse mortgage loan?
The amount of funds you are eligible to receive through reverse mortgage loan proceeds depends on a variety of factors including your age, the appraised value of your home, the cost of the loan, current interest rates, and lending limits set by the FHA. Typically, the older your age and the higher your home value, the more money you'll qualify to lend. For a detailed estimate, run the numbers using our free online reverse mortgage calculator. Call us to confirm your estimate and see how GoodLife can help you maximize the amount of cash you may be able to access. GET AN ESTIMATE
Why do reverse mortgage proceeds vary by lender?
Every reverse mortgage lender sets its own rates, margins, and fees, although fees may be capped for certain reverse mortgage programs. GoodLife offers lower rates and fees than most lenders in the industry, so you can keep more of your money in your pocket. By cutting out the middleman, we're able to pass the savings directly on to you and distribute funds faster due to fewer third-party handoffs.
How do I receive the proceeds from my reverse mortgage loan?
There are several ways you may choose to receive your reverse mortgage proceeds. Depending upon the amount of equity in your home and your financial circumstances, you can pick between a lump sum payment, fixed monthly payments, a line of credit, or a combination of these options. This gives you the flexibility to access your money according to your needs. Whether you'd like the funds upfront to finance an expensive purchase, or in the form of monthly installments to supplement Social Security benefits, the choice is yours. Whatever you decide, you can count on GoodLife to fund your reverse mortgage expediently and put money in your hands as quickly as possible, with much faster processing times than other lenders in the industry.
Are there restrictions on how I can use the money from a reverse mortgage?
Generally, no; reverse mortgage loan proceeds can be used as disposable cash to pay for any number of things, such as travel, leisure, home renovation, health care, outstanding loans, and more. However, you may be required to set aside funds from your proceeds in order to cover required property repairs, taxes, and insurance. You will also be required to pay off any existing mortgages and loan fees at the time of close. In most cases, closing costs are capped and may be financed as part of the reverse mortgage.
Do I owe taxes on a reverse mortgage?
The IRS does not consider loan advances as income for tax purposes, and the interest on a reverse mortgage is not tax-deductible until it's paid. However, the way you spend proceeds from a reverse mortgage may impact your taxes. We recommend you consult your tax advisor to determine the potential impact of a reverse mortgage and how your planned use of loan proceeds could impact your tax liability.
Do reverse mortgages affect Social Security or Medicare benefits?
Typically, Social Security and Medicare benefits are not affected by a reverse mortgage. However, in some cases, needs-based government programs such as Supplemental Security Income and Medicaid may be impacted. Under these federal and programs, loan advances that are retained by the borrower in a readily available form beyond the end of the month in which they are received could be viewed as a liquid resource and might reduce your benefits or potentially disqualify you from further benefits. Therefore, you should consider how you elect to receive your reverse mortgage proceeds and how you manage those proceeds to maintain benefit eligibility. Since there are variations in Medicaid programs in certain states, it's important to check the specific rules for your state. For example, depending on where you live, you might consider receiving loan proceeds through a line of credit rather than a lump sum or scheduled installment, then carefully managing each line of credit advance to protect your benefits. GoodLife Reverse Mortgage Specialists will always take the time to listen to your unique circumstances to find the best possible solution for your specific needs. Give us a call to discuss your options.
If I use a reverse mortgage, does that mean the lender or bank owns my home?
No, your lender does not own your home. A reverse mortgage enables you to borrow money using your property as security for the loan; the deed, ownership, vesting, and title to your home remains with you until the loan reaches maturity, signaling its due and payable status.  When the loan becomes due and payable, borrowers (or their surviving heirs) have the option to repay the loan and retain homeownership, or sell the home to cover the balance. If the home is sold, any equity that remains after the reverse mortgage has been paid belongs to the owners or their heirs.
Are there monthly mortgage payments?
No, you don't have to make monthly payments on your reverse mortgage loan but you are allowed to make voluntary payments.
When does a reverse mortgage have to be paid back?
A reverse mortgage loan generally becomes due and payable when an event triggers loan maturation, such as when the last borrower (or eligible non-borrowing spouse) sells the home, no longer occupies the property as his/her primary residence, or passes away. In the case of the last borrower's passing, the surviving heirs are given six months to repay the loan or agree to the sale of the home. It may also enter due and payable status if the borrower defaults on his or her taxes, insurance payments, or any other financial obligation that might create a lien on the property, as well as failing to maintain the property to FHA standards.
Why do I have to go through a counseling session?
In the interest of consumer safety and ensuring borrowers receive all the information they need to make a sound decision given their specific circumstances, the government requires all potential borrowers to attend a HUD-approved counseling session. A third-party counselor will provide an unbiased explanation of the HECM program, including the responsibilities you'll be accountable for.
Are there any downsides or risks involved with a reverse mortgage?
Most loans, including reverse mortgages, involve a certain degree of risk. Reverse mortgages are federally insured, non-recourse loans, which affords borrowers important protections because proceeds are guaranteed as agreed upon—even if the lender was to go bankrupt—and the borrower will never owe more than the outstanding loan balance of 95% of the appraised property value, whichever is less. Home safety appraisals, financial assessments, and mandated counseling are also designed to provide additional safeguards. However, any decision that can impact your financial future should be carefully considered, so it's critical that you understand the terms of your loan before close and are fully aware of all that's expected of you. At GoodLife, you can count on us to explain the fine print in great detail and discuss all applicable closing costs upfront to ensure you never feel caught off guard. We'll patiently answer any questions you may have to make sure you feel safely informed every step of the way.
Additional questions?
If you have additional questions about reverse mortgages, don't hesitate to contact GoodLife for further assistance. We're committed to helping others live better in retirement, and we'll answer any questions you may have without pressure to commit. CONTACT US