We Have All The Angles Covered
New: significant lending limits increase makes 2023 the year for getting or refinancing a reverse mortgage
More Money's Possible Out of Your Reverse Mortgage
The big news for 2023 is out. Eligible borrowers may now access up to $1,089,300 of home equity.
Take advantage of new lending limits
This news, combined with low interest rates and rising home values, means you may be eligible to access more of your home equity when you refinance in 2023. Now could be the right time to refinance your reverse mortgage with GoodLife Home Loans.
We have a refinance calculator and expert loan officers standing by to help you lock in a lower rate, saving you thousands and keeping more of the equity in your home. Give us a call to confirm the estimate you receive. By speaking on the phone, we can upgrade the estimate into a more precise loan summary customized to your circumstances – free of charge.
Reverse Mortgage Refinance Calculator
Calculations based on an expected interest rate of 3.06% or lower. Rates are subject to change.



Refinancing could make sense for you, let's dig deeper…
You may be eligible for:
$XXXXX
back
Hmm…
Unfortunately, it doesn't look like a refinance will work for you at this time. We recommend you check back in a few months to see if things have changed.
back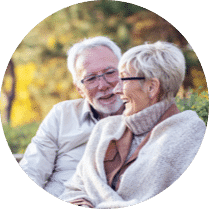 Contact our licensed reverse mortgage experts for an exact quote
You might be wondering, why go to the trouble? You already have a reverse mortgage. You're able to live where and how you want. The answer is quite simple. There are many benefits of refinancing a reverse mortgage. Refinancing your reverse mortgage is an easy and fast way to get more money out of your reverse mortgage.
You'll need to get a new appraisal and fill out some basic paperwork. But that's about it. Since you already have a reverse mortgage, you don't need to schedule another counseling session. By working with a GoodLife expert, you'll save money on closing costs. In many cases, you will have no out-of-pocket expenses. And depending on when you obtained your reverse mortgage, you may be able to reduce your monthly mortgage insurance payment – at no cost to you.
It's a quick and easy process to:

Access more cash

Take advantage of interest rates that have lowered since the time of close

Switch from an adjustable to a fixed interest rate, or vice versa

Access additional equity due to an appreciation in home value

Add a spouse as a borrower on the loan
Try our refinance calculator and then call our expert loan officers who are standing by to help you lock in a lower rate, saving you thousands and keeping more of the equity in your home. Give us a no-obligation call to discuss your options.
You'll be able to take advantage of new lending limits in 2022 if you begin the refinance process now.
When you refinance with GoodLife, you can:
We're family owned and operated. You can expect us to treat you like a person, not a number. Our licensed reverse mortgage experts guide you through every step of the process. They'll give you the kind of personalized attention that has helped earn us an A+ rating from the Better Business Bureau and five stars from Trustpilot, the world's largest and most trusted open review platform.
We're on a mission to empower people who are 62 and older to live better with less financial stress. Many of our borrowers who refinanced with GoodLife took time to share their experience. See below and click here to read more of our reviews on Trustpilot.
Marilyn in Colorado wrote:
"My loan had many challenges and Shawn Brown was amazing helping me navigating through my refinance experience. Even when I was declined several times he encouraged me to keep moving forward. I would recommend Shawn to anyone I know that would have the need to purchase or refinance a loan."
Susan in North Carolina wrote:
"I used GoodLife to refinance my existing reverse mortgage through AAG. This experience was drastically different as my Loan Officer, Kathleen Pritchitt was very knowledgeable and helped me to understand so much more than before. In addition, GoodLife does not charge many fees so I received much more money – my original RM had $16k+ in closing fees deducted from my initial disbursement."
Karl in Texas wrote:
"This concerns the representative for GoodLife Home Loans Scott Sherman. We were trying to refinance a Reverse Mortgage to get a lower percentage rate and have more money available for our use. Scott worked hard for us for more than two months to get it approved. One reason it was hard for him: we are both in our 80's. We were cleaning up things we did not think we would need any more. GoodLife wanted to known of improvements we had done over the last 2 – 3 years. They then wanted invoices which were now gone! So, I sent pictures of everything we had done. Then they wanted pictures of our Social Security cards. I lost mine many years ago, so I had to apply for a new one and Scott had to wait until it came. They then wanted proof of my pension using a copy of my award letter. Being that I have been retired for more than 13 years I did not have it any more and had to get a copy from the company. They also wanted proof of my annuity and again I had to get proof from the annuity company. These are just some of the things that Scott had to help with. We have signed the final papers this week."
Frequently Asked Questions About Reverse Mortgage Refinancing
How many times can a reverse mortgage be refinanced?
There is no limit to the number of times you can refinance a reverse mortgage.
Should I refinance my reverse mortgage?
You should refinance your reverse mortgage if the benefits outweigh the costs. Given market conditions, many people have found that refinancing makes a ton of sense. Use our refinance calculator or speak with one of our expert loan officers to make that determination.
Will my credit history affect whether I can refinance my reverse mortgage?
Good credit isn't a prerequisite for refinancing a reverse mortgage.
You meet the minimal requirements essential for taking out or refinancing a reverse mortgage loan if:
You're age 62 or older
You own and live in the home as your primary residence
You've built up substantial equity in the home
That said, you will have responsibilities with a reverse mortgage, such as paying the property taxes, homeowners insurance premiums and home maintenance expenses. A lender will run a credit report to determine whether you have the financial means to meet your obligations. If a lender determines you may have difficulty, they may require you to "set aside" a portion of the loan proceeds. This is a fairly common practice and is referred to as a Life Expectancy Set Aside (LESA). The LESA can provide peace of mind, since the borrower knows funds have been reserved to meet those obligations.
Can an heir refinance a reverse mortgage?
Heirs generally can't refinance a reverse mortgage, but they can look into a traditional mortgage on the home to pay off the reverse mortgage. This may allow them to keep the home.
How long would I have to wait after getting a reverse mortgage before I could refinance?
You must wait at least six months from the time you closed on your current reverse mortgage before the option to refinance the loan becomes available. Consider starting the process ahead of the six-month timeline so that you can reap the benefits as soon as possible.