As you plan out your retirement, one of the most important elements to consider is how and where you'd like to live. This answer can be complex because you can't necessarily anticipate your future health and unexpected events that may pop up down the road.
With that said, 90% of people age 65 and older would prefer to age in place rather than relocate to a nursing home or assisted living facility. If you plan to live at home, you'll likely have to consider your financial situation and prepare your property to meet future mobility needs.
Keep reading for a full overview of what you should know about aging in place or click on one of the FAQs to find a specific answer to your query.
1. What is aging in place?
Aging in place is defined by the Centers for Disease Control and Prevention (CDC) as the "ability to live in one's own home and community safely, independently, and comfortably, regardless of age, income, or ability level." It's a long-term retirement option that could be right for some older adults who want to maintain their independence as they age. In addition, the ability to stay at home can contribute to the mental well-being, emotional health, and comfort of seniors. Regardless of how homey an assisted living facility or nursing home may be, it doesn't replace the familiarity of your favorite easy chair or the view of your garden from the kitchen.
2. Why is aging in place important? What are some of the benefits of aging in place at home compared to other living arrangements?
Gerontology.usc.edu notes that one of the main benefits of aging in place is that it provides something intangible to seniors who are growing older: quality of life. Your quality of life is determined by several variables that may be different from senior to senior such as the state of your health, distance to family, and your financial circumstances.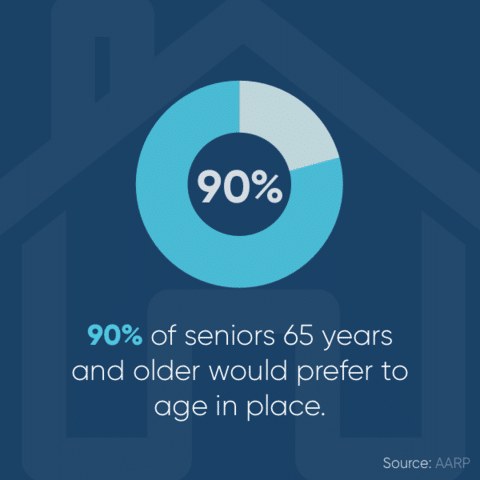 However, staying in your home may be an influential factor for your overall happiness as you grow older. Here are some specific benefits of aging in place: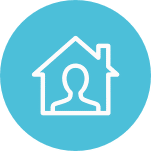 Independence
Staying in your home, on your own terms, is an aspect of senior living that can't be replaced by any assisted living option. Many retirees prefer to take care of their day-to-day tasks on their own and continue to live independently until they can no longer do so. Especially if you're used to buying your own groceries and clothing at your local neighborhood retailers, for example, there is comfort in continuing those habits without assistance.
In addition, the ability to continue living among the objects, furniture, and other possessions you've spent a lifetime collecting and arranging may boost your quality of life. Being forced to move out or even rearrange treasured antiques when transitioning to a nursing home or assisted living facility can be a serious source of stress.
An outside facility may lack privacy and typically involves added supervision that could negatively affect a senior's quality of life and perceived autonomy — but for some with serious medical complications, this may still be a legitimate consideration should you need a solution for more advanced health care.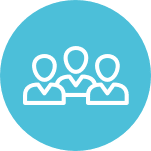 Community
For those who have lived in the same neighborhood for several years, maintaining those social interactions and community connections is very important. Moving away often means losing touch with those who contribute to a sense of connectedness. In addition, research has shown that an active social life may ward off dementia in older adults.
Budget-friendly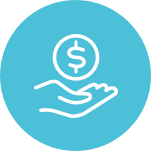 Compared to the cost of living in an assisted living facility or nursing home, aging in place is often the most economical option. Even with the additional cost of a home health care aide, it's still usually less expensive.
Cost differences for long-term care options
The median cost of an assisted living facility as of this writing is $48,000 per year and $100,380 annually for a private room in a nursing home. Should you require in-home care while aging in place, you can expect an average cost of $22,884 per year for a home health aide 20 hours a week.
These costs vary by state and the necessary level of care required but typically, aging in place with a home health aide to assist with medicine, mobility, and other tasks is still the most budget-friendly option for long-term care.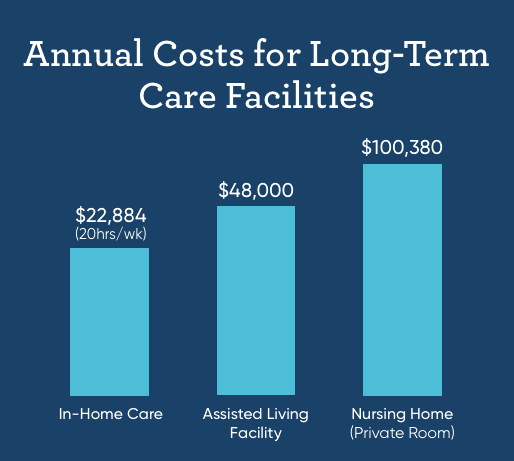 3. What is a Certified Aging in Place Specialist?
The National Association of Home Builders has a special program that teaches contractors and other construction professionals about the specific type of remodeling and home modifications needed for seniors to safely age in place. A professional with this specific training is referred to as a Certified Aging in Place Specialist (CAPS).
If you plan to age in your home, you might need to make certain renovations to your property so you can safely go about your day-to-day activities if mobility issues arise.
Additions you might make to your home include task lighting, grab bars, and a sitting area in your shower stall. If you've decided that your home needs to be modified, look for contractors who have the CAPS certification so you can be confident you're getting exactly what you need.
4. What are the specific modifications I should consider adding to my house to age in place safely?
As briefly mentioned above, there are remodeling projects you may want to consider to keep your home safe and accessible during your retirement. Here is a quick checklist you may want to run through when you're remodeling your house:
Exterior
Low-maintenance exterior materials (such as brick or vinyl)
Easy landscaping with low watering requirements (i.e. succulents)
Floor Plan
No steps on the main living area between different rooms on the same level
Have the main living area on the first floor, including a bathroom with a shower/bath
5-ft by 5-ft clear turning space in all areas of the home
Hallways
Good lighting
36-inch wide passageway
Entry
Easy-to-access entryway
At least one entryway without any steps and with a covering
Non-slip flooring
Interior Doors
32-inch clear width, 36-inch wide door
Levered door hardware
Windows
Lowered windows or tall windows with a low sill height
Easy to open and close
Several windows to allow for natural light
Faucets
Handles with levers or pedal-controlled
Pressure balanced
Appliances
Front-loading washers and dryers
User-friendly controls and buttons
Microwave at counter height
Bathroom
Grab bars and wall support
One wheelchair maneuverable bath
Bracings in walls around the tub, shower, shower seat
Light in shower stall
Slip-resistant flooring and rugs
Stairways, Ramps, etc.
Handrails on both sides of stairways
Contrast stripes on top and bottom stairs
Ramps with no greater than one-inch rise for each foot of length
While this is not a comprehensive list, these remodeling ideas should give you a clearer idea of what kinds of changes you may want to make to your property. These projects help enhance your home's safety, accessibility, and comfort so you can enjoy your home with total peace of mind.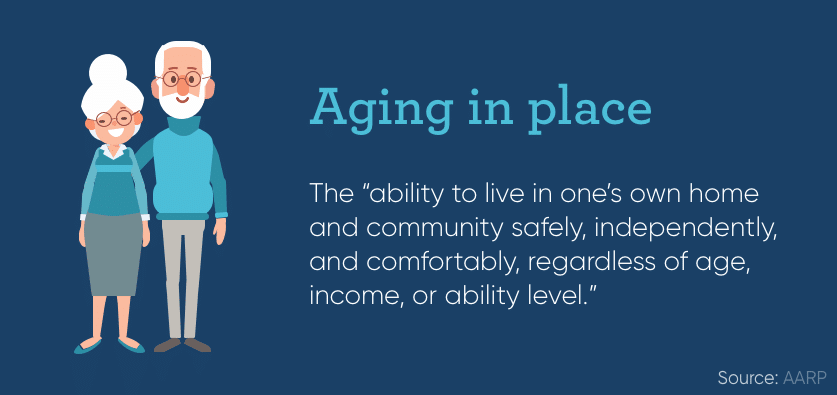 5. How can I finance my goal of living at home during my retirement years?
If you want to live at home during your retirement, you will need to decide how to pay for your health care. One option is to utilize a reverse mortgage which can provide you with the advantage of getting you the necessary funds you need to cover medical costs while living in the comfort of your own home. Not sure how a reverse mortgage works?
Reverse mortgages allow you to convert the equity you have in your property into cash, received either in monthly installments or a lump sum.
Qualifications for a reverse mortgage:
Be 62 years of age or older
Own substantial equity in your home
Live in your home full-time
Be able to pay property taxes and maintain your home
If you qualify for a reverse mortgage, you can turn the equity in your home into an additional source of income. These funds can be used to pay for anything you want—including modifications you need for your house to safely age in place or to pay for an in-home health aide.
Wrapping up: Is aging in place right for you?
There are plenty of benefits to aging in place but deciding if it's the right option for you depends on your particular financial and health circumstances. If you're interested in financing your health care and would like to learn more about the reverse mortgage application process, GoodLife® Reverse Mortgage Specialists are standing by to help you every step of the way.