Retirement is often considered one of the best times to travel. With the weight of work off your back and nothing but fun and relaxation to focus on, you can really throw yourself into a vacation, explore a new place, and discover the best that life has to offer. If you're curious about how to make the most of senior travel, read through our tips and suggestions for senior vacation ideas. Or, jump straight to the section you're interested in by clicking on one of the links below.
Travel Tips for Seniors
1. Try Out Senior Travel Groups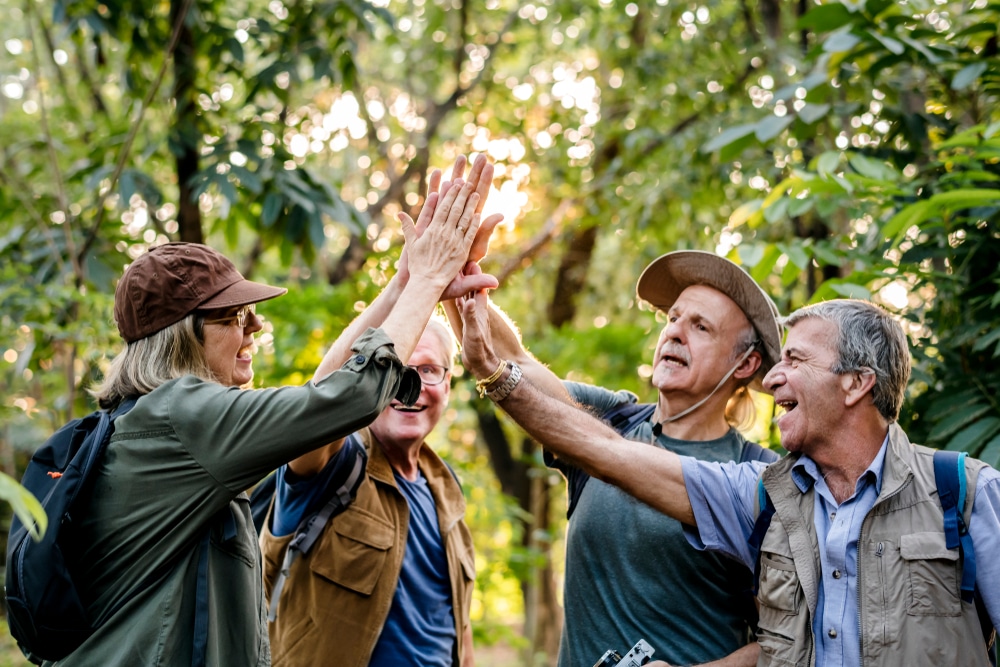 One great option for seniors who are looking to travel, but are worried about how exactly to go about it, is a group trip. There are a few reasons why you should consider looking for a senior travel group:
First, group trips can be safer than traveling solo, especially if you're headed to an unfamiliar place. Even if you aren't traveling to a very dangerous place, it can still be disorienting and troublesome to navigate an unfamiliar place alone — especially if you don't speak the language! Having a travel buddy both makes you less of a target for potential threats and provides you with a companion to help you figure your way out of any tough situations.
Second, senior group trips can be more fun than a solitary vacation. If you're traveling alone and without a partner, a group trip can be an amazing way to meet folks while enjoying yourself. The only thing better than forming incredible memories is having people to share them with. Senior travel groups are a great way to meet new friends and make lasting connections.
2. Protect Yourself with Travel Insurance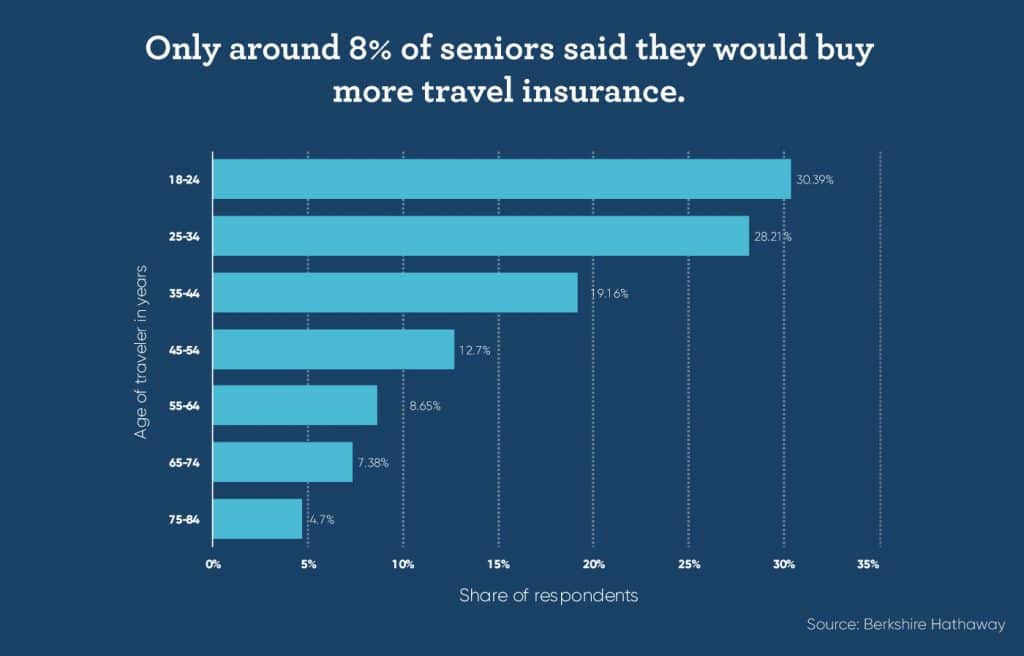 Surprisingly, just 8% of seniors said that they would purchase more travel insurance the next time they traveled which could be a costly mistake. Depending on the plan, travel insurance can protect you from theft or loss abroad by insuring your valuables. It can also cover medical costs if anything should happen, though many other countries do have universal healthcare. While travel has endless benefits and is always something people look back on fondly, unfortunate things can occasionally happen. Airlines might misplace bags, pickpockets could nick your wallet, or you might catch the flu. By getting insurance before your trip, you're ensuring that if anything like that should happen, you'll be covered.
3. Seek Out Senior Discounts & Funding

When you're planning your getaway, you'll probably want to think about how you're going to fund it. Of course, for some, income as a senior can be a little tight, so you'll want to think strategically about how to stretch each dollar the furthest it can go. With a little planning, retirement travel on a budget can be accomplished.
There are a few ways that you can travel on a budget and still have a great time. One of the many perks of senior travel — and senior living in general — is that there are so many places that offer senior discounts. AARP members, for instance, get discounts on airlines like British Airways, travel groups and tours like Collete Spotlights, as well as tons of hotels.
Many restaurants, at home or abroad, may offer senior deals that you'll want to ask about. With plenty of ways to save while traveling, you might wonder why you didn't take the plunge sooner.
If funds are a little tight but you know you want to get out there and travel, you might consider some financing options. Reverse mortgage proceeds may boost your income to book a trip or help you keep a steady cash flow while traveling. Reverse mortgage costs are marginal and should not cut too deeply into your budget. If you're curious about how much you may be able to fund travel using loan proceeds, refer to our reverse mortgage calculator for an estimate.
4. Treat Yourself to Offseason Travel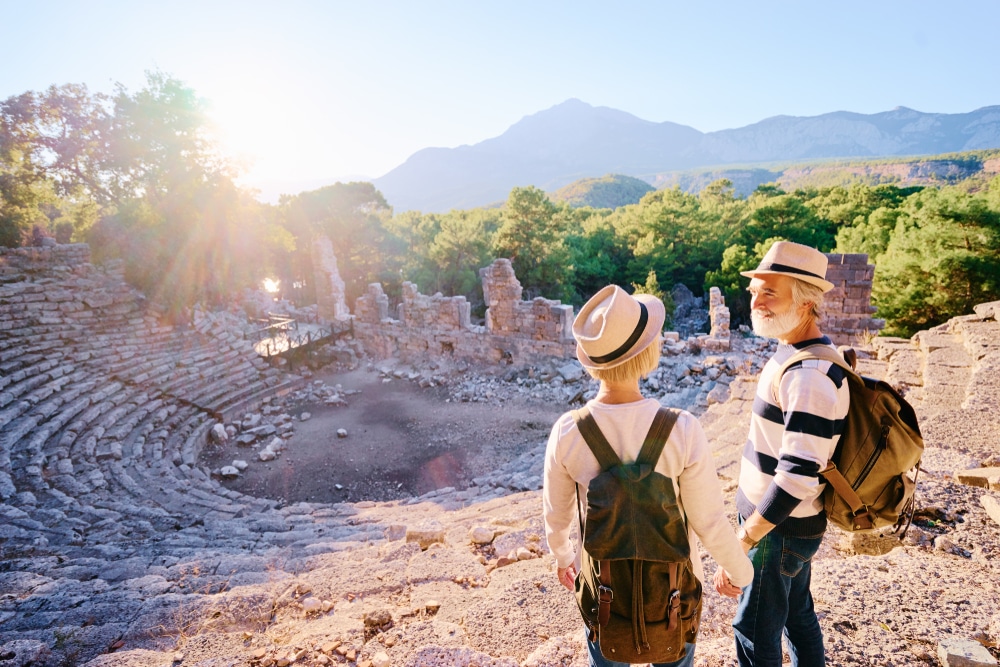 One of the easiest ways to reduce costs and the hassles of crowds is to travel during the offseason. The summer months are the most popular time to travel. Kids have time off school, college students study abroad, and folks save up their time off at work to go on that much sought-after summertime getaway.
As a retiree, you have much more freedom about when you can travel. You don't have to worry about getting time off from work, or about waiting until the end of the school year. So, instead of planning on visiting Paris in June, why not try early March? It may be a bit chillier, but you'll have the place practically to yourself.
Plus, most airlines, hotels, and even tourist attractions raise their rates during those crowded summer months. If you travel during the offseason, you might find your budget taking you much further than you'd anticipated.
Once you've got the finances sorted out, you can think about what amazing places you want to visit. Here are some fun travel ideas seniors might consider for a great vacation.
Senior Vacation Ideas
5. Historical East Coast & Colonial Williamsburg Adventure
One great trip to do as a senior is a historical tour of the East Coast. As you look back on your life's accomplishments in retirement, you might want to do the same for the USA. Touring historical places like Independence Hall in Philadelphia, or the Washington Mall and Smithsonian Museums in Washington DC, or quaint fishing towns in New England is a great way to feel connected to the history of your country.
If you want an even deeper sense of that immersion, you might try touring Colonial Williamsburg in Virginia. Part of the town is set up to look like a colonial English town, complete with actors in traditional clothes.
This could be a great spot to travel with the grandkids, too, and teach them about history. Sticking around the Williamsburg area can be a good option for a simple 3-day vacation, too. Plus, domestic travel is less expensive, so you'll get an awesome historical experience at a much cheaper rate than many destinations in Europe.
6. Relaxing European River Cruise
If you are considering Europe, however, you might try out a European river cruise. River cruises offer a unique way to experience the history and culture of the places you travel through.
Europe offers a wealth of history and culture, and you'll have a great time experiencing everything it has to offer while sitting back and relaxing in a boat. Plus, with great options that offer luxurious rooms and high class dining, your travel experience can be as restorative as it is enriching.
River cruises also bring you through many different parts of Europe, so you'll get to explore a variety of places rather than being rooted in just one city.
7. Central European Getaway
If you really want to travel in Europe, but are worried about the cost, you might skip some of the pricier destinations like London, Paris, or Zurich, and instead tour central and Eastern Europe's beautiful cities and countryside. Cities like Budapest, Warsaw, and even Vienna can be much cheaper than their Western European counterparts, but still offer much of the same artistic and architectural grandeur.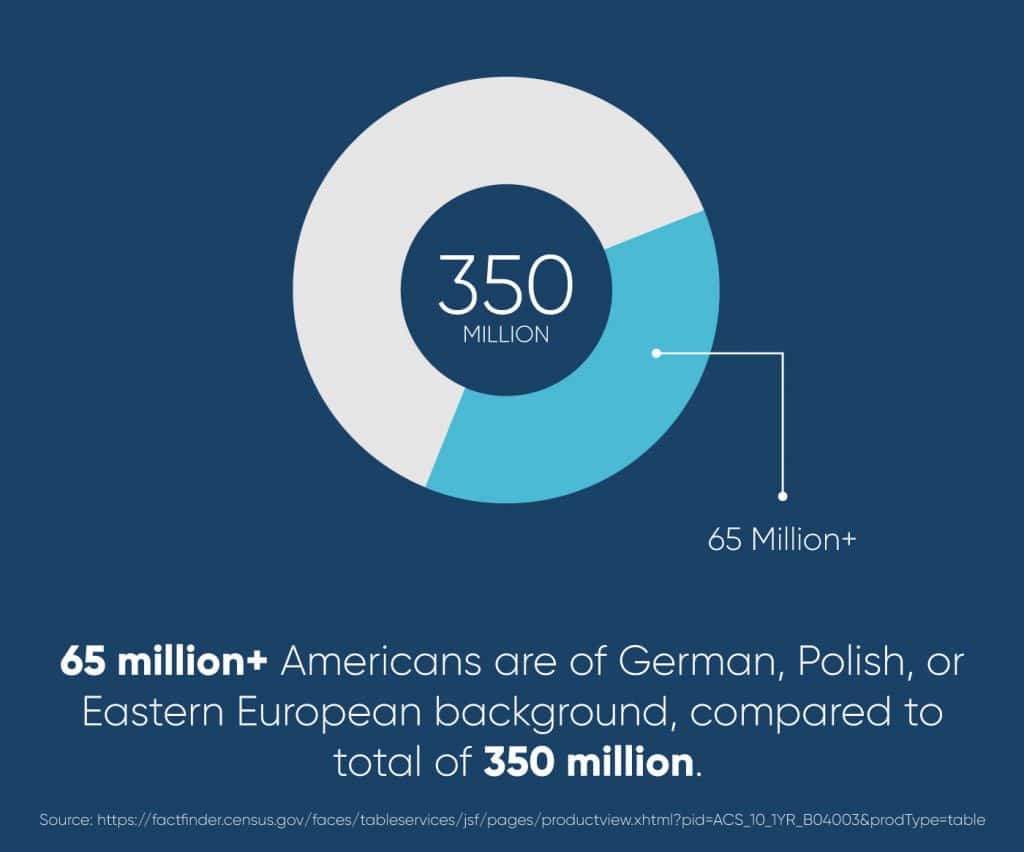 Plus, did you know that around 65 million Americans can trace their ancestry back to central and eastern Europe? Chances are, you've got someone in your past that hailed from somewhere in that area. You might consider expanding your travel horizons beyond the typical western European tourist destinations and see what the rest of the continent has to offer.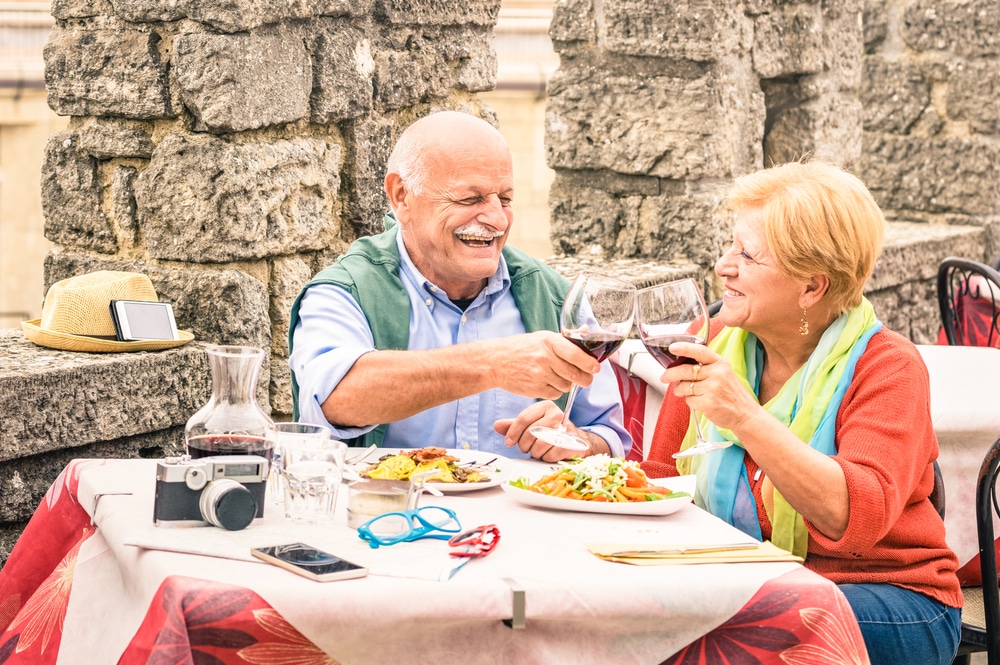 8. California Central Coast & Sonoma Wine Country Road Trip
If you're hoping for a road trip with plenty to see, you might try driving up the Central Coast of California to the Sonoma Valley, stopping at vineyards along the way. California has some of the most beautiful countryside in the USA, and with so much to stop and see, you'll never be bored on those long stretches of road.
Start in Santa Barbara and drive up through San Luis Obispo, stopping at wineries along the coast. Then, make your way up to the San Francisco Bay Area and check out the city. After that, you could head north to Sonoma, seeing what wineries are hidden away among the green hills.
By road tripping, you'll save money on air travel, and you'll be able to put that money toward sampling delicious vintage wines and touring some of the gorgeous countryside vineyards for an amazing senior vacation. Traveling as a senior can seem daunting — there's so much to plan, budget, and arrange before leaving for that getaway. However, if you think carefully about your finances, and plan a fun and budget-friendly vacation, traveling as a senior can be incredibly rewarding. Plus, with helpful financing offered by reverse mortgage benefits, and rewarding retiree vacation spots to choose from, you can turn your senior travel dreams into a reality.