After working hard all your life, the promise of abundant free time on the horizon seems almost too good to be true… until it is. A lack of responsibility, carefree attitude, and unlimited leisure might sound like an absolute dream right now, but after a year or two or three outside of the workforce, many retirees find themselves bored with nothing to do. Don't let this happen to you! There are many ways to stave off boredom and live your Golden Years to the fullest.
Need some inspiration for how to have fun in retirement? We're here to offer a few ideas. Here are the top 20 things to do when you are retired and feel bored, including insights and data from retirees like yourself!
How can I enjoy retirement?
The recent study, Leisure in Retirement: Beyond the Bucket List (2016), asked 3,712 adults about their plans for leisure time during retirement. The data collected by Merrill Lynch in conjunction with Age Wave revealed a number of insights about how to stay busy after retirement, including the top hobbies for seniors and the best ways to enjoy your freedom during your retirement years. Today's post will look over some of these key findings so you can use the information to live a happy, fulfilling retirement.
According to the study, 92 percent of retirees enjoy the flexibility of a less structured life—but the key to enjoying your newfound freedom and staving off retirement boredom is to fill your time with fulfilling activities. Coming up with new interests to explore and hobbies to try can be easier said than done, so we've gathered the top 20 suggestions for when you start to feel like you have nothing to do. Stop boredom in its tracks using these post-retirement activities.

Retirement Hobbies
If you feel bored in retirement, explore these hobbies for seniors and find new, fun activities worth trying.
If there were ever a time to explore the world and all it has to offer, it's during your retirement. Last year alone, the percentage of Baby Boomers who say they intend to travel to relax and rejuvenate during retirement jumped from 38 percent to 49 percent—meaning more and more people are planning trips in order to recharge and escape everyday life.
According to the Age Wave data, 83 percent of retirees seek everyday leisure activities that are geared toward staying healthy or improving health. Common exercises that are safe for seniors include walking, hiking, swimming, and even yoga.
Even if you weren't excited by artistic endeavors in the past, now is a great opportunity to try your hand at a new, creative hobby during your retirement. Arts and crafts such as crochet, macramé, embroidery, woodworking, and pottery are great ways to keep busy during your retirement years.
Have a green thumb? Head down to your local nursery and begin to curate the garden you've always dreamt of. Spending time in the sun leads to a higher volume of Vitamin D, which strengthens bones and improves happiness. Spending time outdoors and digging your hands in the earth may help your overall well-being.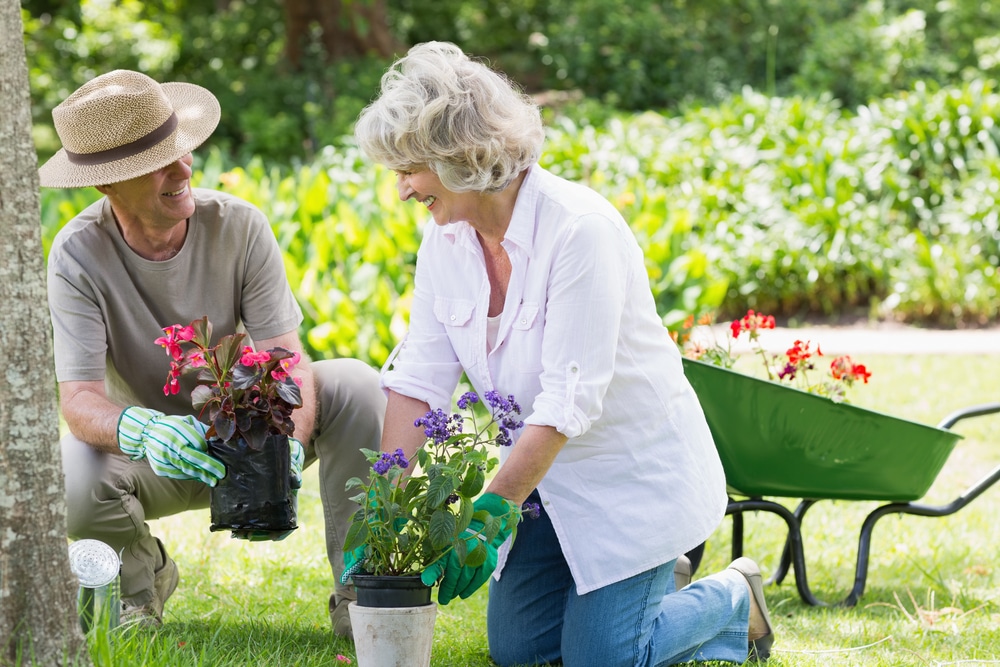 Bird watching is a fun thing to do when retired if you're someone who appreciates nature. This hobby also delivers healthy doses of sunshine and fresh air, plus once you invest in some basic equipment and binoculars, it's one of the few activities that are completely free to do! That's good for your mind and great for your budget.
If you've always wanted to pursue your inner Gordon Ramsey or Rachel Ray, now's the time. Pick out a quality cookbook and have fun trying new recipes, or participate with your favorite culinary shows on TV.
Retirement Boredom Busters
Even the best retirement hobbies can get boring when you do them day in and day out. To avoid feeling stagnant, keep your mind engaged and social calendar filled with these guaranteed boredom busters.
According to a recent study, the category with the largest percentage increase in household spending (71.3 percent) during retirement is directed towards reading material such as magazines and eBooks. By joining a book club, you can pursue one of America's favorite pastimes while socializing with friends.
If you're bored in retirement, spend your time exploring your family tree and leave behind a legacy for future generations. Learning about your family's ancestry is made much simpler in today's age of the internet! Check out a site like Ancestry.com to get started.
You're never too old to stop learning. There are many free resources out there you can use to pick up a new language. Even if you only learn a few words, your new language could come in handy during that vacation you've been planning.
Visiting the newest restaurants in your area is a great activity for retired couples who want to sample the latest fare and stay up-to-date with their community. Discover eateries in your area by reading through the best reviews on Yelp.com to decide where to try next.
Rewarding Retirement Activities
95 percent of retirees prefer valuable experiences over purchasing more items, which leads to a more meaningful retirement. These rewarding activities for retirees can help you feel fulfilled during your free time.

You have an excessive amount of free time on your hands and there are a number of organizations that would be grateful if you donated that time to a new effort. Find a cause you can get behind and offer to volunteer to support an organization and feel good about yourself while keeping busy. According to the Corporation for National Community & Service, the most common forms of volunteering are distributing food, raising money, and donating labor to activities such as cleaning up parks.
These years are all about making memories that can last for generations to come, so take the time to visit with family members and babysit the grandkids any chance you get.
Leave behind a lasting legacy by creating a scrapbook filled with life's greatest moments. Whether it's scouring for newspaper clippings from the year you were born, finding a postcard from your family vacation, or printing new pictures of your grandchildren's school photos, you'll enjoy reflecting on so many memories.
Getting Started with Reverse Mortgages

If you're looking to get started with a reverse mortgage, these articles can help guide you through all aspects of the process.

Guide to HECM Loan                                      Reverse Mortgage Limits

Non-Borrowing Spouse Protections              Jumbo Reverse Mortgages
Retirement Hobbies for Supplemental Income
You might find that some of your new hobbies during retirement add to your day to day living expenses. If you're looking for ways to afford additional activities during your leisure, there are fun opportunities you can pursue to earn income. Retirement hobbies that make money may help keep your savings account robust and occupy your time productively. Use these ideas to pad your income and you'll have more wiggle room to spend as you like.
 Set up a Stand at a Farmer's Market
Take your homemade baked goods or plants from your garden and sell them at your local farmer's market. It'll give you an activity for the weekend, plus you can earn money back to spend on more travel, more literature, or whatever retirement hobby you enjoy most.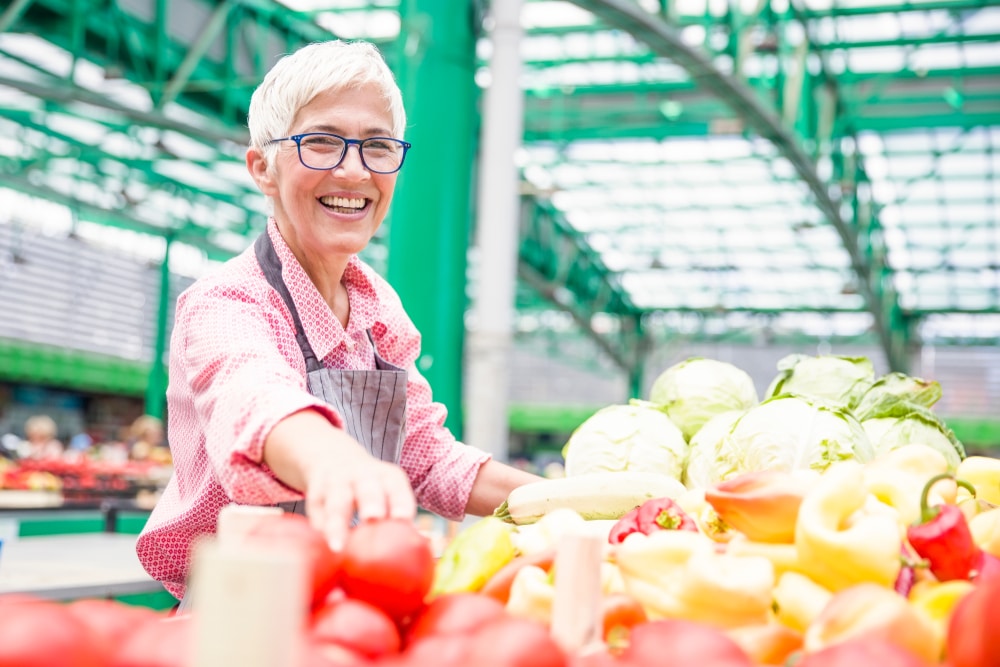 If you're more interested in arts and crafts, you can sell your products at either a farmer's market or straight from the comfort of your home. All you need to do is set up an online retail shop on websites such as Etsy to receive orders from people who are fans of your trade. You might be surprised by the online shoppers interested in your craftsmanship and the self-esteem gained from your success.
 Shop Flea Markets and Swap Meets
Even if you don't feel the need to increase retirement income, many bargain-hunters enjoy spending their weekend mornings at flea markets and swap meets. There, you're able to discover amazing discounts on unique, vintage treasures. Add them to your own home, or use your keen eye to resell your finds for a profit.
eBay is a great place to sell your restored furniture pieces, ornate brooches, and the various token items you might find at a swap meet, but have you considered all the valuables sitting around your home that are just collecting dust? From old baseball cards to mismatched china, you might be relieved to de-clutter your space and find new homes for your formerly loved goods.
A low maintenance way to earn income and fill time during retirement is to get paid for your opinions by taking online surveys. Although surveys aren't considered a hobby, per se, they might become a satisfying way to have your voice heard, make an impact as a consumer, and a method to earn spare change on the side.
Booklovers can take their hobby to the next level by reading their favorite novels aloud. Many companies pay money for audiobook recordings, which require nothing more than a little technical knowhow and a penchant for storytelling.
Whether you volunteer or educate for income during retirement, tutoring is both rewarding and a great way to keep busy when you need something to do. Connect with students around the globe while dispersing expert knowledge using sites like Retired Brains or Tutor.com.
Budgeting for New Hobbies in Retirement

Affording all your favorite retirement hobbies on a limited income can be challenging. Leisure in Retirement reports that nearly 60 percent of retirees don't budget for leisure and entertainment, which helps explain why senior homeowners might consider turning to reverse mortgages as an alternative form of financing.
If you'd like to learn about how you may be able to convert the equity in your home into useable cash for retirement activities and hobbies, we can answer any questions you may have about how a reverse mortgage works and walk you through every step of the reverse mortgage application process. Contact one of our Reverse Mortgage Specialists today to learn how we may help you live The GoodLife during Retirement.