You might be familiar with a traditional reverse mortgage, but are you aware that you may be able to use a reverse mortgage to buy a new home? Relocating closer to loved ones, "right-sizing" into an appropriate property, or moving into a home designed for the needs of seniors might be more possible than you think. Keep reading to learn more about a reverse mortgage purchase, otherwise known as a Home Equity Conversion Mortgage (HECM) for purchase, or abbreviated as an H4P mortgage. Scroll your way through to understand the ins and outs of a HECM for purchase, or click on a link below for direct answers to any questions you may have.
How a HECM for Purchase Works
Most homeowners use the reverse mortgage program to stay in their own home; however, it's also possible to use the loan to purchase a new home under the Federal Housing Administration (FHA). As of 2009, the FHA HECM for purchase program helps eligible home buyers finance a new place to live.
A HECM for purchase works by applying the proceeds of a reverse mortgage to the purchase of a new primary home in one single transaction. The typical reverse mortgage purchase process follows these steps:
The borrower provides a down payment using the sale of a previous home or other savings.
The equity earned through the down payment and the new home's appraised value is used by a lender to calculate the reverse mortgage loan amount.
During the reverse mortgage application process, a borrower may need to meet the loan-to-value (LTV) ratio requirements by providing verification of personal income and funds and/or increasing their down payment.
Once the HECM for purchase loan is approved, all or part of the funds would cover the remaining cost of the home, similar to a traditional mortgage.
Unlike a traditional mortgage, payments on a reverse mortgage are not due monthly but are instead deferred until the loan has matured (when the home is sold, is no longer a primary residence, or the borrower passes away).
During the lifespan of the HECM for purchase loan, the borrower is still responsible for paying property tax and homeowners' insurance as well as maintenance.
The loan amount available through the FHA HECM for purchase program, known as the principal limit, is dependent on three different factors:
Age of the youngest borrower
Value of the home
Interest rates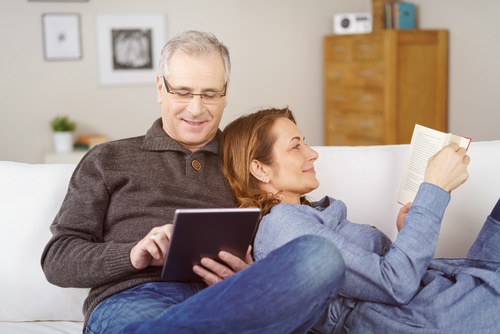 HECM for Purchase Eligibility Requirements
According to Federal guidelines, the borrower must: be at least 62 years old; demonstrate the financial capability of paying taxes and insurance alongside their current obligations, and complete a counselling session approved by the U.S. Department of Housing and Urban Development (HUD). Furthermore, the property must be eligible for a reverse mortgage according to the FHA HECM for purchase program. Eligible properties include:
Single-family homes
FHA-approved condominiums
Townhouses or Planned Unit Developments (PUDs)
Two- to four-unit family homes that are owner-occupied
Manufactured homes that meet (HUD) guidelines
A lender may not take an HECM for purchase application for a property that has not completed construction and is not habitable; only properties that have received a Certificate of Occupancy are eligible for a reverse mortgage purchase. Furthermore, the purchased home must be a primary residence and occupied within 60 days of the loan closing.
HECM for Purchase Down Payment
Unlike standard reverse mortgages, a down payment is required for the FHA HECM for purchase program. Typically, the down payment is roughly half of the price of the new home and paid in cash using eligible funding sources, such as:
Money obtained from the sale of the borrower's previous home
Money obtained for the sale of the borrower's other assets
Withdrawal from the borrower's personal savings or money gifted to them by a family member
It is not permissible to borrow against an asset such as a life insurance policy for a reverse mortgage purchase nor is it permissible to borrow money from a bank or family member for a down payment. The HECM lender will be required to verify all sources of funding to ensure compliance with the FHA HECM for purchase program.
HECM for Purchase Borrower Obligations
As noted, a HECM for purchase relieves borrowers from monthly mortgage payments, but that does not absolve them from all financial obligations on their property. More specifically, they are required to keep current with:
Property taxes
Homeowners insurance
Home maintenance according to HECM rules
If they fail to meet their loan obligations, or no longer use the home as their primary residence, the borrower may default and the lender may request repayment.
Getting Started with Reverse Mortgages

If you're looking to get started with a reverse mortgage, these articles can help guide you through all aspects of the process.

Guide to HECM Loan                                      Reverse Mortgage Limits

Non-Borrowing Spouse Protections              Jumbo Reverse Mortgages
HECM for Purchase Benefits
Using a reverse mortgage to buy a new home offers many benefits to retirees looking for a new place to live. Regardless of whatever inspires the move, some of the top benefits of a HECM for purchase include:
A reverse mortgage purchase consolidates two financial transactions into one (purchasing a home and financing it with a reverse mortgage) which saves stress and time.
Due to this consolidation, the borrower only incurs a single set of closing costs, or fees paid at the closing of a real estate transaction.
Using a H4P mortgage, senior borrowers living on a fixed income can finance the purchase of a new home without the burden of monthly mortgage payments.
Flexible repayment features on a reverse mortgage purchase enable the borrower to repay as much or as little as they like each month, or make no monthly payment on their principal or interest balance at all.
The FHA HECM for purchase program includes safeguards for borrowers, such as independent HUD counselling and a non-recourse structure.
A reverse mortgage can increase the purchasing power of a homeowner who would like to move, but has difficulty qualifying for a standard loan on a fixed income.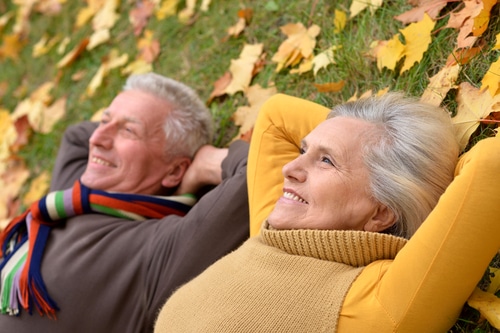 There are many scenarios in which a senior homeowner might consider a reverse mortgage purchase, including relocation, downsizing, and upgrading.
HECM for Purchase when Relocating
One popular reason a senior might consider a reverse mortgage purchase is for relocation. Perhaps he or she is experiencing a decline in health and wants to move closer to their loved ones. In the event that family members are able to help care for them, they might be able to postpone moving into an assisted living center or eliminate the need for a caretaker, which could help save expenses. In other cases, the senior homeowner might want to relocate to warmer weather and enjoy their retirement outdoors in the sunshine. Using a reverse mortgage to buy a new home in a different geographic area may be an attractive way to turn relocation into a viable possibility.
HECM for Purchase when Downsizing
It may sound impossible to leave the home in which families are raised and memories are made, but when the children have long-since flown the nest, a big, empty home might become a burden. Remaining mortgage payments might feel outlandishly high considering the amount of unoccupied space, and home maintenance on a large property may become increasingly difficult to keep up with, especially in old age. Homeowners might choose to use a HECM for purchase in order to downsize or right-size into a home that's better suited to their needs, which can help save money on cost of living expenses.
HECM for Purchase when Upgrading
In some cases, a homeowner might use the FHA HECM for purchase program to improve their living situation. They might want new features, a better view, or a property outfitted to suit their physical needs. By using a reverse mortgage purchase, the homeowner may be able to upgrade properties while avoiding the monthly payments that come with a traditional mortgage.
HECM for Purchase Considerations
True to all financial decisions, a reverse mortgage purchase should come with careful consideration. Here are some thoughts to bear in mind when considering whether using a reverse mortgage to buy a new home is smart for your unique situation:
Unlike a traditional HECM loan, a HECM for purchase requires a down payment. It might sound like an attractive financing solution, but the borrower must be prepared to put this money down.
The difference between the purchase price of the new home and the reverse mortgage proceeds must be paid in cash from qualified sources including the sale of a previous residence, the home buyer's assets, and the home buyer's personal savings or gifted money.
The borrower will also be responsible for the upfront costs of an H4P mortgage, including the mortgage insurance premium (MIP), origination fee, and third-party fees (for the appraisal, inspection, title, etc.).
If the borrower does not have enough funds to pay for a down payment in addition to the upfront loan costs, a reverse mortgage purchase might not be in their best interest, and they might want to consider a traditional HECM instead. Our team of helpful reverse mortgage experts is ready to answer any questions you might have regarding how you might be able to enjoy your retirement more comfortably. Contact us today to see what GoodLife is all about.