Arizona Reverse Mortgages
A reverse mortgage could help you achieve financial security and peace of mind while living in Arizona.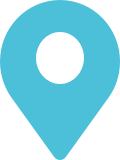 Arizona
Use the interactive map or the state selector to find more reverse mortgage information about your state.
Please select your state below to see more information.
Arizona Reverse Mortgage Process

Consultation
First, a GoodLife Reverse Mortgage Specialist will provide detailed information about the structure of a reverse mortgage in Arizona. Our team is always on your side, with your best interest at heart, so we'll listen closely to see whether we may be able to help you achieve your goals of financial freedom.

Counseling
Next, a counselor approved by HUD will review the information we provide you, run the numbers for a second time, and serve as an unbiased helping hand throughout the process.

Application
Then, we arrange an appraiser to conduct a property valuation which is used, in part, to underwrite the value of your loan. To estimate how much you may be eligible to receive in loan proceeds, use our reverse mortgage calculator.
Funding
Once your application is approved and your loan is processed, we distribute your loan proceeds either as a lump-sum, monthly installment, or line of credit, provided that all appropriate payouts have been made.
At GoodLife, you'll face fewer closing costs because we originate reverse mortgages in-house, meaning there are less third-parties involved. Not only does this save you money, but it also saves time by allowing us to fund your loan much faster than competitors in the industry.
Reverse Mortgages in Arizona: FAQs

Can you get a reverse mortgage if you still have a mortgage?
Yes, many of our borrowers use their loan proceeds to pay off an existing mortgage, eliminate monthly payments, and increase their cash flow.
What type of home is eligible for a reverse mortgage in Arizona?
The FHA may insure a HECM on eligible single-family homes, condominiums, duplexes, triplexes, and quadruplexes; multi-family properties with more than five units are considered commercial and do not qualify.

What is the minimum income per Arizona reverse mortgage requirements?
A reverse mortgage loan is secured by home equity, not the creditworthiness of the borrower. However, a loan processor might assess your finances upon application and determine that funds must be set aside from the proceeds in order to satisfy outstanding financial obligations.
For more information, consult our reverse mortgage FAQs or direct your questions to a GoodLife team member who will be happy to assist.