Colorado Reverse Mortgages

Learn how you could unlock home equity and increase cash flow with a reverse mortgage in Colorado.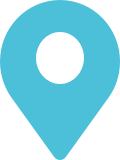 Colorado
Use the interactive map or the state selector to find more reverse mortgage information about your state.
Please select your state below to see more information.
Colorado Reverse Mortgage Process
Getting a reverse mortgage doesn't have to be complicated. We've broken the process down into four simple steps, and the experts at GoodLife will provide a helping hand along the way. You'll enjoy an easy experience—with faster processing and the lowest rates
—so you can live better in retirement.

Consultation
We'll explain the HECM program in great detail and ask you questions about your goals in retirement. The goal is to determine whether you may qualify, but more importantly, whether this presents a good solution for your circumstances.

Counseling
A counselor approved by HUD will act as an unbiased third-party who you can use as a resource throughout the process. You two will discuss your finances in greater detail and go over any concerns you may have.

Application
If a HECM seems like a good fit for your situation, we'll arrange for an appraiser to conduct a property valuation that we use to underwrite the value of your loan. To estimate how much you may be able to receive in loan proceeds, take advantage of our free reverse mortgage calculator.
Funding
Once your application is approved and you sign the final documents, we'll fund the loan and disburse your proceeds in the method of your choice: either as a lump-sum, monthly installment, or line of credit. We offer faster funding times than our competitors can provide, with lower fees and the best rates in the country—guaranteed.
Reverse Mortgages in Colorado: FAQs

How are reverse mortgages calculated?
The principal amount you may qualify to borrow depends on three variables: 1) the age of the youngest borrower; 2) the appraised property value; and 3) current interest rates.
How are interest rates determined?
Interest rates may be fixed or variable. In the latter case, your lender will use an index and margin to determine your interest rate
Can I continue living in my home with a reverse mortgage?
Yes, you must occupy the home as your primary residence. A reverse mortgage enables homeowners to access the equity stored in their home and convert it into usable cash, without having to sell or vacate the property.
GoodLife Home Loans® is an experienced reverse mortgage company in Colorado that's committed to transforming the lives of our customers by helping them access the wealth they've built in their homes. Contact one of our Reverse Mortgage Specialists to see if we may be able to help you, too.