Arkansas Reverse Mortgages
An Arkansas reverse mortgage can help you achieve the financial freedom you deserve while living in the state you love.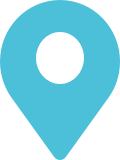 Arkansas
Use the interactive map or the state selector to find more reverse mortgage information about your state.
Please select your state below to see more information.
How a Reverse Mortgage Works in AR
An Arkansas reverse mortgage allows eligible homeowners to access the equity they have in their home to free up their finances and pursue the life they deserve to live. Also known as a home equity conversion mortgage (HECM), this government-backed financial product allows you to convert a portion of the equity into loan proceeds received as a cash lump sum payment, monthly installment, or line of credit, giving you the flexibility to choose how you'd like to receive your money.
The funds from a reverse mortgage in Arkansas can be used however you like, offering benefits such as:

Supplementing fixed income in retirement

Deferring Social Security benefits

Paying for medical bills and expenses

Helping to afford the cost of living

Financing home renovations

Exploring travel, leisure, and hobbies
You can use the funds obtained through an Arkansas reverse mortgage to maintain your quality of living, comfortably age in place at home, and live The GoodLife in Retirement. Read GoodLife's reverse mortgage guide for a complete breakdown of how the HECM program works. To see how much equity you may be eligible to borrow, refer to our reverse mortgage calculator.
Reverse Mortgage Qualifications & Requirements
Because HECMs are insured through the Federal Housing Administration (FHA) and overseen by the U.S. Dept. of Housing and Urban Development (HUD), borrowers must meet certain guidelines that apply to homeowners across the country. According to federal regulations on reverse mortgage eligibility, borrowers must:


Own substantial equity in their home

Live in the property as their primary residence

Attend a HUD-approved counseling session

Maintain FHA property standards

Stay current on financial obligations such as property tax and mortgage insurance
If you're not sure if you meet the reverse mortgage requirements in Arkansas, a GoodLife Specialist will be happy to help you determine whether this form of financing can offer a solution for your unique needs.
Arkansas Reverse Mortgage Calculator
Our reverse mortgage calculator can give you a free estimate of how much home equity you may be able to access to increase your cash flow.
Reverse Mortgage Calculator
Select your age with the slider below:
* All Fields Required


Estimates
Based on your home value, you may want to speak with us about a jumbo loan.
You may be eligible for:
Qualification is based on the age of the youngest borrower, appraised property value, and current interest rates. Outstanding financial obligations and closing costs may impact the amount of your available loan proceeds.
$0
PAYOUT OPTION
At Closing
TOTAL
Lump Sum At Fixed Rate
This option allows you to receive a fixed interest rate on loan proceeds by taking a large, one-time payout at the time of close.
$0
$0
Lump Sum At Variable Rate
By taking a portion of loan proceeds in a lump sum at the time of close, you can later withdraw additional funds at a variable interest rate.
$0
$0
Line of Credit
A HECM credit line offers greater flexibility by allowing you to access loan proceeds as-needed. You only pay interest on the money you use, and the line of available credit grows over time.
$0
$0
back
Contact our licensed reverse mortgage experts for an exact quote
Learn more with a free guide
Arkansas Reverse Mortgage Process
Homeowners in search of a trustworthy reverse mortgage company in Arkansas should turn to GoodLife, the top-rated lender on Trustpilot dedicated to improving the lives of people across the country. We simplify the reverse mortgage application process with four steps and are there to provide a helping hand throughout the entire process.

Consultation
A GoodLife Reverse Mortgage Specialist will learn about your circumstances and explain how the HECM program works to discuss whether you may be able to use it as a viable tool for your financial future. There's never any pressure to call and learn more about the AR reverse mortgage process — we're committed to ensuring the right match, for the right person, at the right time.

Counseling
HUD requires all potential borrowers to meet with an approved counselor who will act as an objective third-party. They'll confirm the accuracy of the information we provide and answer any question you may have about obtaining a reverse mortgage in AR.

Application
If you choose to move forward, GoodLife is able to handle every part of the application process in-house. We'll arrange a visit from a certified appraiser who can ensure the property is maintained to FHA standards and provide you with a checklist ahead of time so you know exactly how to prepare. The appraiser will also determine the value of the loan, which helps us evaluate how much you may qualify to borrow.
Funding
We'll process your application and, once approved, underwrite the loan in-house. Our unique reverse mortgage application process lets us cut out the middlemen, so we can pass the savings directly onto homeowners in Arkansas and across the states. We move quickly and expediently fund the loan to put money in your hands right when you need it — on the best terms that can either meet or exceed our competitors', guaranteed.
Reverse Mortgages in AR: FAQs
How are reverse mortgages calculated?
The size of a reverse mortgage loan depends on three variables: 1) the age of the youngest borrower; 2) the appraised property value; 3) the current interest rates.
How are interest rates determined?
You can receive a fixed interest rate through a lump sum disbursement of proceeds. If the interest rate is variable, it will be determined at the time of closing based on the current index and the lender's margin. GoodLife offers the most affordable rates on AR reverse mortgages that you can find in the industry.
What other closing costs are involved?
Borrowers may need to use a portion of their loan proceeds to settle their remaining mortgage balance before spending the funds as they like. You will also need to pay for upfront and ongoing mortgage insurance that provides non-recourse protection, as well as property taxes and required maintenance. If you choose another reverse mortgage company in Arkansas, you may face additional closing costs related to third-party underwriters and originators.
Download the Reverse Mortgage Guide

Fill out the form to download our comprehensive GoodLife Guide to Reverse Mortgages or call to speak with a GoodLife Specialist!
Download Your Free Guide Today