California Reverse Mortgages

Unlock your home equity and increase your cash flow with a California reverse mortgage.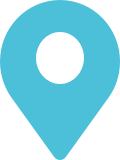 California
Use the interactive map or the state selector to find more reverse mortgage information about your state.
Please select your state below to see more information.
California Reverse Mortgage Process
The reverse mortgage application process in California is similar to other states because the HECM program is federally insured, so the guidelines apply universally across the U.S. at GoodLife, we make the process as smooth as possible, broken down into four simple parts:

Consultation
A trained Reverse Mortgage Specialist will explain the details of the HECM program and ask about your retirement goals to ensure this solution is right for your needs.

Counseling
HUD`s counseling session can explain the government-backed program in greater detail. They'll answer any additional questions you may have and act as an unbiased, third-party resource throughout the process.

Application
After we receive your application and take a look at your finances, we'll arrange an appraisal for a property valuation to help determine the size of the loan. You can use our reverse mortgage calculator to estimate the proceeds you might qualify for.
Funding
Once your application is approved, we fund the loan, complete the appropriate payouts, and disburse the cash proceeds directly to your bank account. We originate loans in-house and take care of it all—cutting out all the middlemen along the way—which enables us to pass the savings forward and fund your loan faster, so you can relax sooner.
Can you get a reverse mortgage if you still have a mortgage?
Yes, many of our borrowers use their loan proceeds to pay off an existing mortgage, eliminate monthly payments, and increase their cash flow.
What type of home is eligible for a reverse mortgage in Arizona?
The FHA may insure a HECM on eligible single-family homes, condominiums, duplexes, triplexes, and quadruplexes; multi-family properties with more than five units are considered commercial and do not qualify.

What is the minimum income per Arizona reverse mortgage requirements?
A reverse mortgage loan is secured by home equity, not the creditworthiness of the borrower. However, a loan processor might assess your finances upon application and determine that funds must be set aside from the proceeds in order to satisfy outstanding financial obligations.
For more information, consult our reverse mortgage FAQs or direct your questions to a GoodLife team member who will be happy to assist.
Reverse Mortgages in California: FAQs

Reverse mortgages can feel challenging to navigate alone, but we're here to help. We've gathered answers to commonly asked questions about reverse mortgages so you can better understand the basics—simply click on a topic below to learn more. If you can't find the information you're looking for in our FAQs, contact a GoodLife Reverse Mortgage Specialist who will happily provide you with all the details you need to make a confidently informed decision.
Can I qualify if I have an existing mortgage?
Yes, you may be able to use a California reverse mortgage to pay off your existing mortgage and increase your cash flow with the remaining proceeds.
What if the home is worth less than I owe?
A reverse mortgage is a non-recourse loan insured by the FHA; therefore, you will never owe more than the outstanding balance or 95% of the property's appraised value, whichever is less.
What is the California Reverse Mortgage Elder Protection Act?
This legislation, passed in 2009, states that reverse mortgage interest rates may be fixed or variable. It also requires reverse mortgage lenders in California to provide borrowers with a list of at least 10 federally approved HECM counselors, along with other measures designed to protect borrowers. 
You can direct any questions you have to our experienced Reverse Mortgage Specialists. Our helpful team is proud to be a trusted California reverse mortgage company and we're committed to helping our customers live better in retirement.