Florida Reverse Mortgages

A reverse mortgage could help free up your finances so you can enjoy your Florida retirement to the fullest.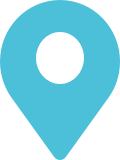 Florida
Use the interactive map or the state selector to find more reverse mortgage information about your state.
Please select your state below to see more information.
Florida Reverse Mortgage Process


Consultation
Before committing to any financial path, it's smart to know the facts. We'll pair you with a Reverse Mortgage Specialist who can walk you through everything you need to know about this lending program, and we'll ask you about yourself so we can confirm this is the right solution for your needs.

Counseling
HUD requires all reverse mortgage applicants to meet with an approved counselor who will help walk you through the ins and outs of a reverse mortgage as it pertains to your personal financial situation.

Application
Once you have met with the counselor, you can submit your application. An appraiser will inspect the home to ensure FHA compliance and determine the value of the home, which we use when determining your available loan proceeds. Once this stage is complete, the loan will be prepared for disbursement.
Funding
Borrowers can decide whether they want to collect proceeds as a lump sum, in cash installments, or as a line of credit. Once the loan is approved, proceeds can be disbursed directly to your bank account.
We move fast and can put money in your hand quickly because we originate loans in-house. Not only do we save you time, but we can also save you money by cutting out the middlema
Reverse Mortgages in Florida: FAQs
Can I get a reverse mortgage if I have a mortgage?
Homeowners with an outstanding mortgage balance can qualify for a reverse mortgage, provided they own substantial equity in the home and they meet all other eligibility requirements. The reverse mortgage will be used to pay off the existing mortgage at closing.
What type of home is not eligible for a reverse mortgage?
Properties with more than four units are not eligible. Certain FHA-approved condominiums are eligible, but others may not be, and homes with substantial maintenance issues or structural damage may require improvements to qualify. We'll provide you with an appraisal checklist beforehand so you'll be well-prepared for the inspection.
Do you make monthly payments on a reverse mortgage?
Reverse mortgages do not require monthly payments so long as the borrower is living in the home. Once the borrower moves out or passes away, the loan becomes due and payable. Borrowers or their surviving heirs can either pay off the loan balance and keep the home, or sell the property and retain any remaining equity once the loan has been settled.
A full, vibrant retirement may be possible with a reverse mortgage. Contact a GoodLife Reverse Mortgage Specialist today and find out if you qualify.