Illinois Reverse Mortgages

A reverse mortgage may be leveraged as a home equity tool to live more comfortably in the Prairie State.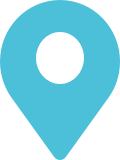 Illinois
Use the interactive map or the state selector to find more reverse mortgage information about your state.
Please select your state below to see more information.
Illinois Reverse Mortgage Process
The experts at GoodLife will walk you through the entire reverse mortgage application process, and we'll gladly answer any questions you may have that arise along the way so that you never feel kept in the dark. We break the process into four simple steps to make your experience easy and enjoyable:

Consultation
First, we'll go over all the details about the HECM program while also taking the time to carefully hear your story. We want to know about you so that after step one, we'll be able to determine if you qualify for a reverse mortgage in IL and whether one might provide a viable solution to help you achieve your financial goals.

Counseling
GoodLife is a trusted reverse mortgage company lending in Illinois and we take pride in being the top-rated lender on Trustpilot, but you'll still need to speak with a counselor per HUD's requirement. We want you to feel safe and protected every step of the way, and so do they, so the counselor is there to act as an unbiased resource throughout the process.

Application
After meeting with a counselor and submitting your loan application, an appraiser will inspect your home to determine its value and ensure it complies with FHA standards. The appraised property value helps us determine the size of the loan you qualify to borrow, but you can also use our reverse mortgage calculator to get a free estimate.
Funding
Once your application is approved, we'll fun the loan and you can choose how you'd like to receive your cash proceeds—either as a lump sum, line of credit, or monthly installment. By originating IL reverse mortgages in-house, we're able to move fast and fund your loan quickly, so you can start spending the money however you like.
GoodLife offers lower rates on reverse mortgages that can meet or exceed competitors in the industry—guaranteed—and with us, you can always count on service with a smile.
Reverse Mortgages in Illinois: FAQs

If you have more questions, our reverse mortgage FAQs might have the information you're looking for. Otherwise, don't hesitate to call and ask over a no-pressure phone call.
How do you calculate a reverse mortgage in Illinois?
The potential loan size is based on three variables: 1) the appraised property value; 2) the age of the youngest borrower; and 3) current interest rates
Do you make monthly payments on a reverse mortgage?
Although borrowers can make monthly payments, they are not required to do so until the loan reaches a maturity event that triggers its due and payable status
How are interest rates determined?
Interest rates may vary depending on the type of loan disbursement you receive, but an IL reverse mortgage lender will use an index and margin to determine your variable interest rate at the time of application. With us, you'll always receive the best rate possible—that's our promise.
Learn how we may be able to help you live better with a reverse mortgage from GoodLife Home Loans®.