Minnesota Reverse Mortgages

A reverse mortgage may be leveraged as a home equity tool to live more comfortably in Minnesota.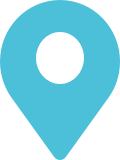 Minnesota
Use the interactive map or the state selector to find more reverse mortgage information about your state.
Please select your state below to see more information.
Minnesota Reverse Mortgage Process

GoodLife is an experienced reverse mortgage company lending in Minnesota, and we're committed to helping our customers achieve financial freedom so they can live better in retirement. Our reverse mortgage application process is fast and easy:

Consultation
First, you'll speak with one of our helpful Mortgage Specialists who will learn more about you and your goals to determine whether a reverse mortgage is the right fit for your needs. They'll also take the time to carefully explain all the details of the HECM program so you'll be fully informed every step of the way.

Counseling
HUD requires all MN reverse mortgage applicants to attend an approved counseling session so you can receive additional information from an unbiased third-party. Schedule the appointment at your convenience and talk to the counselor either by phone or in person.

Application
After submitting your application, we'll coordinate an appraiser to visit your home, determine the value, and ensure the property meets FHA eligibility criteria.
Funding
We move fast and will quickly fund the loan after the application is approved. You decide how to receive your loan proceeds: either as a lump-sum, monthly installment, or line of credit. To see how much you may be able to increase your cash flow through loan proceeds, refer to our reverse mortgage calculator for a free estimate.
Reverse Mortgages in Minnesota: FAQs
Can I get a Minnesota reverse mortgage if I already have an existing mortgage?
Yes, so long as you own substantial equity and meet all other criteria. The funds obtained in loan proceeds will be used to pay off the existing mortgage at the time of closing.
When does the loan have to be paid back?
A reverse mortgage becomes due and payable after a maturation event occurs, such as selling the home or the borrower passing. You could also have to repay the loan if you fall behind on property taxes or do not maintain the property's condition.

How are reverse mortgages calculated in MN?
The potential size of a reverse mortgage loan is based on the age of the youngest borrower, the appraised property value, and the current interest rates.
Contact us with any other questions you have and learn how we may be able to help you live better with a reverse mortgage loan from GoodLife.