Nebraska Reverse Mortgages
A Nebraska reverse mortgage can help you achieve the financial freedom you deserve while living in the state you love.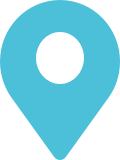 Nebraska
Use the interactive map or the state selector to find more reverse mortgage information about your state.
Please select your state below to see more information.
How a Reverse Mortgage Works in Nebraska
Homeowners looking for financial freedom may benefit from a reverse mortgage in Nebraska. Also known as a home equity conversion mortgage (HECM), this financial product enables eligible borrowers to tap into a portion of their home equity and convert it into loan proceeds that can be used as disposable cash. A Nebraska reverse mortgage may help by:

Preserving retirement savings

Supplementing or delaying Social Security benefits

Covering the cost of living expenses

Paying for unexpected medical bills

Financing home repairs and renovations

Affording leisure or travel expenses
Provided that you meet reverse mortgage qualifications in Nebraska, the loan proceeds may allow you to remain at home while living a full, vibrant life. You can read GoodLife's reverse mortgage guide for a complete explanation of how the HECM program works.
Reverse Mortgage Qualifications & Requirements
The HECM program is federally insured through the Federal Housing Administration (FHA) and overseen by the U.S. Dept. of Housing and Urban Development (HUD). Federally established reverse mortgage eligibility criteria which states that borrowers must:

Be at least 62 years of age

Own substantial home equity

Live in the property as their primary residence

Attend a HUD-approved counseling session

Maintain FHA property standards

Keep current on outstanding financial obligations
If you're uncertain whether you meet reverse mortgage requirements in Nebraska, contact our experienced Reverse Mortgage Specialists for further assistance.
Nebraska Reverse Mortgage Calculator
Our reverse mortgage calculator can give you a free estimate of how much home equity you may be able to access to increase your cash flow.
Reverse Mortgage Calculator
Select your age with the slider below:
* All Fields Required


Estimates
Based on your home value, you may want to speak with us about a jumbo loan.
You may be eligible for:
Qualification is based on the age of the youngest borrower, appraised property value, and current interest rates. Outstanding financial obligations and closing costs may impact the amount of your available loan proceeds.
$0
PAYOUT OPTION
At Closing
TOTAL
Lump Sum At Fixed Rate
This option allows you to receive a fixed interest rate on loan proceeds by taking a large, one-time payout at the time of close.
$0
$0
Lump Sum At Variable Rate
By taking a portion of loan proceeds in a lump sum at the time of close, you can later withdraw additional funds at a variable interest rate.
$0
$0
Line of Credit
A HECM credit line offers greater flexibility by allowing you to access loan proceeds as-needed. You only pay interest on the money you use, and the line of available credit grows over time.
$0
$0
back
Contact our licensed reverse mortgage experts for an exact quote
Learn more with a free guide
Nebraska Reverse Mortgage Process
If you're looking for a reliable Nebraska reverse mortgage company, GoodLife is backed by years of experience and is committed to helping people achieve the quality of life they deserve. We break our reverse mortgage application process down into four simple steps:

Consultation
A GoodLife Reverse Mortgage Specialist learns about your unique financial circumstances and discusses whether a HECM may be a viable solution to help you reach your goals in retirement.

Counseling
Borrowers meet with a counselor approved by HUD, who acts as an objective third-party when explaining how a reverse mortgage in Nebraska applies to your personal situation.

Application
During the application process, a certified appraiser will ensure the property meets FHA standards. They will also conduct an appraisal that helps determine the value of the property; you can estimate how much you may qualify to borrow by referring to our reverse mortgage calculator.
Receive funding
Once the loan application is approved, borrowers may elect to receive their proceeds dispersed as a lump sum, line of credit, or monthly installment.
Reverse Mortgages in Nebraska: FAQs
If you have remaining questions about reverse mortgages in Nebraska, refer to our reverse mortgage FAQ for additional answers or get in touch for more information.
How are reverse mortgages calculated?
The value of a reverse mortgage loan is determined by three factors: 1) the age of the youngest borrower; 2) the appraised property value; 3) the current interest rates.
How are interest rates determined?
Interest rates may be fixed or variable. Your lender will use an index and margin to calculate the interest rate of the loan during the application process.
Do you make monthly payments on a reverse mortgage?
Borrowers have the option to submit monthly loan payments, but repayment is not required until the reverse mortgage reaches a maturity event triggering its Due and Payable status.
For more information on HECMs in Nebraska, refer to GoodLife's informative resource center or contact one of our Reverse Mortgage Specialists to see whether we may be able to help you live The GoodLife in Retirement.
Download the Reverse Mortgage Guide

Fill out the form to download our comprehensive GoodLife Guide to Reverse Mortgages or call to speak with a GoodLife Specialist!
Download Your Free Guide Today