Ohio Reverse Mortgages
An Ohio reverse mortgage can help you achieve the financial freedom you deserve while living in the state you love.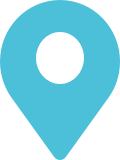 Ohio
Use the interactive map or the state selector to find more reverse mortgage information about your state.
Please select your state below to see more information.
How a Reverse Mortgage Works in Ohio
Reverse mortgages, also known as home equity conversion mortgages (HECMs), allow eligible borrowers to tap into home equity and convert it into loan proceeds that can be used as disposable cash. Ohio homeowners might consider a reverse mortgage as a financing solution that provides a greater degree of financial freedom in retirement.
A reverse mortgage in Ohio can be used for purposes like the following:

Supplementing Social Security benefits and retirement savings

Paying for groceries, utilities, prescriptions, and other daily living costs

Covering medical procedures and bills

Financing home repairs or renovations

Funding hobbies and leisure
You can refer to GoodLife's reverse mortgage guide to find out more about the HECM program and how it might work for your retirement finances.
Reverse Mortgage Qualifications & Requirements
Ohio reverse mortgages must abide by the regulations imposed by the Department of Housing and Urban Development (HUD) and the Federal Housing Administration (FHA). According to these federal bodies, eligible loan applicants must:

Be at least 62 years of age

Own a significant amount of home equity

Reside in the property as the primary residence

Meet with a HUD-approved counselor

Maintain all FHA property standards

Remain current on outstanding debts and financial obligations
To better understand the requirements, be sure to review our page on reverse mortgage eligibility. You can also always speak with a GoodLife Reverse Mortgage Specialist for more clarification on your specific situation.
Ohio Reverse Mortgage Calculator
Our reverse mortgage calculator can give you a free estimate of how much home equity you may be able to access to increase your cash flow.
Reverse Mortgage Calculator
Select your age with the slider below:
* All Fields Required


Estimates
Based on your home value, you may want to speak with us about a jumbo loan.
You may be eligible for:
Qualification is based on the age of the youngest borrower, appraised property value, and current interest rates. Outstanding financial obligations and closing costs may impact the amount of your available loan proceeds.
$0
PAYOUT OPTION
At Closing
TOTAL
Lump Sum At Fixed Rate
This option allows you to receive a fixed interest rate on loan proceeds by taking a large, one-time payout at the time of close.
$0
$0
Lump Sum At Variable Rate
By taking a portion of loan proceeds in a lump sum at the time of close, you can later withdraw additional funds at a variable interest rate.
$0
$0
Line of Credit
A HECM credit line offers greater flexibility by allowing you to access loan proceeds as-needed. You only pay interest on the money you use, and the line of available credit grows over time.
$0
$0
back
Contact our licensed reverse mortgage experts for an exact quote
Learn more with a free guide
Ohio Reverse Mortgage Process
GoodLife has years of experience funding fast and fair reverse mortgage loans across the country. Our reverse mortgage application process is straightforward, simple, and requires just a few steps to complete:

Consultation
GoodLife will review the reverse mortgage qualifications in Ohio with you, and discuss the terms of your loan. We will also help you ensure that a reverse mortgage is the best option for your finances.

Counseling
The HUD requires all reverse mortgage applicants to meet with an approved counselor before receiving any funding. After meeting with this third-party counselor, you may move on to the next phase of the process.

Application
During this stage, an appraiser will survey your home to verify that it meets FHA standards. They will also determine the amount the home is worth so we can determine how much you may be qualified to borrow.

Funding
After your application is completed, submitted, and approved, you may choose to receive your loan proceeds as a lump sum, a line of credit, or as a series of monthly payments.
From Toledo to Athens and everywhere in between, you can get started on your Buckeye State reverse mortgage journey by speaking to one of our Reverse Mortgage Specialists.
Reverse Mortgages in Ohio: FAQs
What if I still have an existing mortgage?
If you own substantial equity in the home and meet all eligibility criteria, you may still qualify for an OH reverse mortgage. Your funding will first be used to pay down the balance on your existing mortgage, however, before we can begin to issue you the remaining amount.
Are there monthly payments required on an OH reverse mortgage?
Monthly payments are not required on an OH reverse mortgage until a maturation event, at which point the loan becomes Due and Payable. This includes the homeowner moving or passing away. However, borrowers do have the option to begin making payments prior to this date if they choose.
Which properties in Ohio qualify for a reverse mortgage?
Several types of property are eligible for an Ohio reverse mortgage, including single-family homes, townhomes, FHA-approved condominiums, or two- to four-unit properties. Properties with more than four units are ineligible for financing, as these are considered commercial properties. Vacation homes are also ineligible due to the requirement that states the property must serve as your primary residence.
Download the Reverse Mortgage Guide

Fill out the form to download our comprehensive GoodLife Guide to Reverse Mortgages or call to speak with a GoodLife Specialist!
Download Your Free Guide Today