Texas Reverse Mortgages

A reverse mortgage could help you achieve financial security and peace of mind while living in the state of Texas.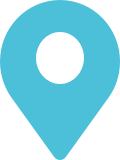 Texas
Use the interactive map or the state selector to find more reverse mortgage information about your state.
Please select your state below to see more information.
Texas Reverse Mortgage Process

The reverse mortgage application process in Texas follows the guidelines set by the FHA and HUD. If you're looking for a reverse mortgage in Texas, we make the process easy to complete in four simple steps:

Consultation
A GoodLife Reverse Mortgage Specialist will walk you through the key terms, requirements, and benefits of the HECM program. They'll also ask you questions about your goals in retirement to confirm you're a good fit for this type of loan because your satisfaction is our top priority.

Counseling
HUD mandates that all prospective borrowers attend a counseling session with an approved reverse mortgage counselor who can provide unbiased, objective information, and serve as a trustworthy third-party resource throughout the entire process.

Application
When you apply for a reverse mortgage through GoodLife, we'll coordinate an appraiser to evaluate your property who will ensure it meets all requirements and determine its fair market worth. We use the appraised property value in determining the size of the loan you may qualify for, but you can utilize our reverse mortgage calculator for an estimated amount.

Funding
Once your application has been approved, you'll sign the final documentation with a notary. After that, we'll quickly fund your loan and disburse the proceeds in the method of your choice so that you can get money in your hand as fast as possible.
Our loan origination is done entirely in-house, meaning we're able to cut out the middlemen and the many fees they tack on, then pass those savings onto you. Our unique process allows us to offer lower reverse mortgage rates**Based on data reported by lenders to the U.S. Dept. of Housing & Urban Development. Among the top HECM lenders (minimum of 100 loans), GoodLife Home Loans had the lowest adjustable rates on average for the period from January 1 through December 31, 2020. that will either meet or exceed our competitors' rates, guaranteed.
Reverse Mortgages in Texas: FAQs
Finding the right Texas reverse mortgage company is important, and we're here to provide all the information you need to make a sound decision. Read through the information contained within our reverse mortgage FAQs to learn more about the product, then give us a call to experience why we're the top-rated reverse mortgage lender on Trustpilot.
Are there restrictions on how I can use the money from a reverse mortgage?
Generally speaking, no; when you successfully apply for a reverse mortgage, the cash proceeds are yours to spend however you like, whether that may be to pay for a dream vacation or to pay off old credit card debt.
However, borrowers are required to maintain the property and pay taxes on top of mortgage insurance as well as any other financial obligation that could result in a lien. Depending on your financial circumstances, your lender may set funds aside to cover theses required expenses so that you remain compliant with FHA guidelines. You will also need to use the money from the reverse mortgage to settle an existing mortgage balance, if applicable, as well as applicable closing costs.
When does a reverse mortgage have to be paid back?
A reverse mortgage becomes due and payable when triggered by a maturation event, such as the borrower moving out of the property or passing away. The loan could also become due if the borrower fails to meet their loan obligations as agreed upon in the terms.

How do I receive the proceeds from my reverse mortgage loan?
GoodLife lets you choose your preferred method of payment with options for a lump sum, monthly installment, and line of credit loan disbursement.
If you have questions regarding how reverse mortgages in Texas can benefit homeowners like yourself, simply give us a call. One of our friendly Mortgage Specialists will help you explore all the opportunities you can gain access to by unlocking the wealth stored in home equity.