Washington D.C. Reverse Mortgages

A Washington D.C. reverse mortgage can help you achieve the financial freedom you deserve while living in the state you love.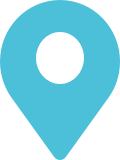 Washington D.C.
Use the interactive map or the state selector to find more reverse mortgage information about your state.
Please select your state below to see more information.
Washington D.C. Reverse Mortgage Process

If you're looking for a Washington D.C. reverse mortgage company, GoodLife is backed by years of experience and is committed to helping seniors achieve the retirement they deserve. We break our reverse mortgage application process down into four simple steps:

Consultation
First, we learn about you, your goals, and your circumstances to establish whether a reverse mortgage in Washington D.C. could be a good solution to your needs.

Counseling
Before submitting your application, HUD requires all potential borrowers to attend an approved counseling session with an objective third-party who can provide additional clarity into the HECM program.

Application
During this process, an FHA-approved appraiser will conduct a property valuation and confirm it meets the eligibility criteria..

Funding
After the loan is approved and closing costs are paid, GoodLife® will distribute the loan proceeds. To receive an estimate of how much you may be able to borrow, use our free reverse mortgage calculator..
Reverse Mortgages in Washington: FAQs
If you have remaining questions about reverse mortgages in Washington D.C., refer to our reverse mortgage FAQ for additional answers.
How are reverse mortgages calculated?
There are three variables that affect a borrower's principal limit: the age of the youngest borrower, the appraised property value, and the current interest rates. You can use our 
reverse mortgage calculator
 for an estimation of how much you may be able to borrow.
How are funds dispersed?
At GoodLife, you have the choice to receive your loan proceeds as a lump sum, line of credit, or monthly installment.
When must the loan be repaid?
A reverse mortgage becomes Due and Payable when it reaches a maturity event, such as vacating the home or the passing of the last borrower on the loan.