Washington Reverse Mortgages

A Washington reverse mortgage can help you achieve the financial freedom you deserve while living in the state you love.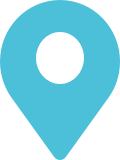 Washington
Use the interactive map or the state selector to find more reverse mortgage information about your state.
Please select your state below to see more information.
Washington Reverse Mortgage Process

GoodLife is a reverse mortgage company operating in Washington, proud to help seniors pursue the retirement they've worked hard to enjoy. We break our reverse mortgage application process into four steps.

Consultation
You'll first speak with a Reverse Mortgage Specialist who will provide comprehensive information about your loan options, ensuring that it's a good fit for your needs, so you can move forward with confidence.

Counseling
Before applying, HUD requires you to attend an approved counseling session to receive further clarification about WA reverse mortgages and how one might apply to your circumstances.

Application
An FHA-approved appraiser will then conduct a property valuation, which is used in part to determine the proceeds available from the loan. To receive an estimate of how much you may be able to borrow, use our free reverse mortgage calculator.

Funding
Once the reverse mortgage is approved, the loan can be disbursed as a lump sum, line of credit, or in monthly installments.
Reverse Mortgages in Washington: FAQs
If you can't find the information you're looking for, refer to our reverse mortgage FAQs or direct your questions to our Reverse Mortgage Specialists who will be happy to provide the answers you need.
How are interest rates determined?
Lenders use an index and margin to determine the interest rate of the loan during the application process, and rates may either be fixed or variable.
Can I get a reverse mortgage if I have an existing mortgage?
Yes, some of our borrowers choose to use a reverse mortgage to pay off their existing mortgage and use the remaining proceeds as cashflow in retirement. The existing mortgage must be paid at closing.
What types of properties are ineligible for a reverse mortgage in Washington?
Certain FHA-approved condos may be eligible, but multi-family properties with more than four units are considered commercial and do not qualify for the HECM program. Homes with substantial damage or maintenance issues may not meet FHA standards and are therefore ineligible.