West Virginia Reverse Mortgages
A West Virginia reverse mortgage can help you achieve the financial freedom you deserve while living in the state you love.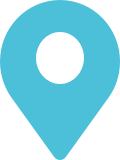 West Virginia
Use the interactive map or the state selector to find more reverse mortgage information about your state.
Please select your state below to see more information.
How a Reverse Mortgage Works in West Virginia
For West Virginia retirees looking to expand cash flow in retirement, a home equity conversion mortgage (HECMs) can be an effective option. HECM loans allow eligible West Virginia homeowners to tap into a portion of their home equity, increasing disposable income and helping to cover various expenses that arise in retirement.
WV reverse mortgage proceeds can be used for a variety of options, like the following:

Supplement fixed sources of income such as pension and Social Security

Medical costs, bills, and expenses

Daily costs like groceries, utilities, travel, and more

Home repairs, renovations, and accessibility improvements

Retirement fun, like hobbies, leisure, and travel
For Mountain State residents who think this may be a good option for their retirement, GoodLife's reverse mortgage guide explains everything you need to know about the HECM program. And if you still have questions, you can always reach out to one of our Reverse Mortgage Specialists.
Reverse Mortgage Qualifications & Requirements
Reverse mortgages in the United States are overseen by the Department of Housing and Urban Development (HUD) and the Federal Housing Administration (FHA). Because federal administrations manage the regulations that govern the way that HECM loans are issued, including in West Virginia, requirements for borrowers are similar across state lines. They include:

Borrowers must be at least 62 years of age


Borrowers must have substantial equity in their home

Borrowers must meet with a HUD-approved third-party counselor

Borrowers must occupy the property as their primary residence

Borrowers must be current on debts and other financial obligations

Borrowers are required to maintain their home to all FHA standards
For more information, be sure to read the reverse mortgage eligibility page. It can help you better understand the requirements and how they may apply to your case. And remember, if you still have questions, a GoodLife Reverse Mortgage Specialist is happy to help.
West Virginia Reverse Mortgage Calculator
Check out our reverse mortgage calculator for a free estimate of how much home equity you may be able to access to increase your cash flow.
Reverse Mortgage Calculator
Select your age with the slider below:
* All Fields Required


Estimates
Based on your home value, you may want to speak with us about a jumbo loan.
You may be eligible for:
Qualification is based on the age of the youngest borrower, appraised property value, and current interest rates. Outstanding financial obligations and closing costs may impact the amount of your available loan proceeds.
$0
PAYOUT OPTION
At Closing
TOTAL
Lump Sum At Fixed Rate
This option allows you to receive a fixed interest rate on loan proceeds by taking a large, one-time payout at the time of close.
$0
$0
Lump Sum At Variable Rate
By taking a portion of loan proceeds in a lump sum at the time of close, you can later withdraw additional funds at a variable interest rate.
$0
$0
Line of Credit
A HECM credit line offers greater flexibility by allowing you to access loan proceeds as-needed. You only pay interest on the money you use, and the line of available credit grows over time.
$0
$0
back
Contact our licensed reverse mortgage experts for an exact quote
Learn more with a free guide
West Virginia Reverse Mortgage Process
At GoodLife, we pride ourselves on a fast and effective reverse mortgage application process. With just a few steps to complete, we can help you get the funding you need quickly and efficiently. That way, you can focus on what makes you happiest in retirement. Here's what it takes to get your funding:

Consultation
First, one of our Reverse Mortgage Specialists will walk you through the application process and help you understand if this form of funding is really right for your retirement.

Counseling
Next, you will be required to meet with an FHA-approved counselor who will provide a third-party assessment to help you make the right decision. The FHA requires that all HECM applicants attend such a meeting.

Application
Once you have been okayed by the counselor, you can apply for your loan. During this phase, an FHA-approved appraiser will assess the value of your home and ensure it meets all standards.

Funding
After your application is approved, you will have the choice to receive proceeds as a lump sum, monthly installments, or a line of credit. We get cash to you quickly, so you can focus on living the GoodLife in retirement.
Reverse Mortgages in West Virginia: FAQs
What if I still have an existing mortgage?
West Virginia borrowers who still owe money on a mortgage are eligible to apply for a HECM loan. You must still own significant equity — typically over 50% — in the home in order to be considered. Bear in mind that the value of your loan will first be used to pay off the existing mortgage before you begin to receive proceeds.
Are there monthly payments required on a WV reverse mortgage?
No — WV reverse mortgages do not require monthly payments until the loan becomes Due and Payable. This status is triggered by maturation events, such as the death of the borrower or the borrower moving out of the home as their primary residence. You are, however, free to begin paying off the loan whenever you like.
Which properties in West Virginia qualify for a reverse mortgage?
From Charleston to Morgantown, West Virginia reverse mortgage applicants may be able to secure financing through the following types of home:
Single-family homes 
Townhomes
FHA-approved condominiums
Two- to four-unit properties
Properties with more than four units are considered commercial and violate the eligibility requirements for a West Virginia reverse mortgage. No matter the type, HECM requirements dictate that the property must be your primary residence as well.
Download the Reverse Mortgage Guide

Fill out the form to download our comprehensive GoodLife Guide to Reverse Mortgages or call to speak with a GoodLife Specialist!
Download Your Free Guide Today