Wisconsin Reverse Mortgages

A Wisconsin reverse mortgage can help you achieve the financial freedom you deserve while living in the state you love.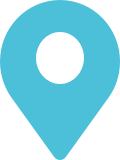 Wisconsin
Use the interactive map or the state selector to find more reverse mortgage information about your state.
Please select your state below to see more information.
Wisconsin Reverse Mortgage Process

GoodLife understands the pressure and stress that can arise out of financial uncertainty, so our reverse mortgage application process is designed to provide eligible borrowers with the funds they need as quickly as possible.

Consultation
A Reverse Mortgage Specialist will walk you through the terms and structure of a HECM while asking about your circumstances and retirement goals. This allows us to establish whether a reverse mortgage in WI is the right fit for your needs.

Counseling
All reverse mortgage applicants are required to attend a counseling session approved by HUD to receive more information regarding how the HECM program works, and how it may pertain to your situation.

Application
After receiving your application, GoodLife can coordinate a property valuation from an FHA-approved appraiser that will be used when determining the value of the loan.

Funding
Once all documents are signed and the loan is approved, a lender will disburse the funds in the method of your choice.
Reverse Mortgages in Wisconsin: FAQs

If you have remaining questions about reverse mortgages in Wisconsin, refer to our reverse mortgage FAQ for additional answers.
How do I receive the funds from a reverse mortgage?
At GoodLife, we believe in the power of choice, and allow borrowers to select their preferred payment structure, whether that may be a line of credit, monthly installment, or lump sum. You can use our reverse mortgage calculator to estimate how much you may qualify to borrow.
Are there restrictions on how I can use the loan proceeds from a reverse mortgage?
No. In some cases, borrowers may need to set aside a portion of proceeds to cover financial obligations such as existing mortgages or property taxes, but so long as these requirements are met, the funds are yours to use as you please.
How are interest rates determined on a reverse mortgage loan?
The interest rate on a reverse mortgage loan may be fixed or variable. Lenders will use an index and margin to determine your rate at the time of application.