Good Faith Estimate (GFE): What Is a Good Faith Estimate?
A Good Faith Estimate, also called a "GFE," is an official standardized form that a lender must give you when you submit an application for a reverse mortgage.
Under the Real Estate Settlement Procedures Act (RESPA), lenders were required to provide consumers with GFEs within three days of a regular mortgage application. Then, in October 2015, GFEs were only made applicable to people seeking reverse mortgages, with loan estimate forms being introduced for other types of home loans.
A GFE details a fair assessment of the expected fees, costs, and terms associated with a potential mortgage.
How does a good faith estimate work?
A GFE includes the estimated cost for the mortgage loan. This provides you with basic information about the loan, which helps you –
Compare other offers from various lenders and brokers
Understand the full cost of the loan
Make an informed decision about choosing a loan
Once the document is received, you can examine the breakdowns and contract terms and then indicate if you wish to proceed with the mortgage loan. The form is written in clear language to help consumers better understand the terms of the mortgage for which they are applying.
Prior to submitting a complete application your loan officer will send you a proposal package that will include among other items an "estimate of closing costs." This is not a GFE, but a worksheet intended to assist you in evaluating estimated closings and property costs.
Note – some state restrictions prohibit accepting a complete application until the consumer has completed counseling. Once you have attended counseling, a completed application is taken the lender who must provide you with a GFE within three business days of receiving your application or other required information.  You can be charged a credit report fee before receiving a GFE. But you cannot be charged any other fees until you get the GFE and indicate that you wish to proceed with the mortgage loan.
TIP – You do not have to take the mortgage loan just because you receive a GFE. You can shop around and get multiple GFEs before choosing a loan or a lender.
Will my credit score be impacted by a loan estimate?
Receiving a GFE does not hurt your credit score on its own. However, if you do proceed with a loan company, they may require more financial information in order to finalize the loan process. This will include a full credit report.
Pulling a full credit report could potentially impact your credit, especially if done frequently. However, if your reverse mortgage loan origination is the only time that you receive a hard credit check, the impact on your credit score is likely to be minimal.
What is included in a good faith estimate?
Good Faith Estimates work by adding up the various costs that go into a loan. They can be useful when comparing across different lenders, as the fee structure that different lenders use could impact the amount that the loan costs you over time.
Some examples that information is included in a GFE are:
Important dates
Summary of loan terms
Summary of settlement charges
Breakdown of settlement charges
E.g., appraisal fee, title charges, taxes, insurance, interest, and other closing related fees
Identifying what services, you may shop for
The aim is to provide consumers with an accurate estimate of the total amount that purchasing the loan will cost them over its duration.
The costs noted on the form are an estimate of how much borrowers may be expected to spend in order to get the loan and what is expected of them before and after the loan comes due. The actual costs might be higher or lower when everything is finalized.
There are legitimate reasons for discrepancies between the GFE and the actual closing costs. The lender may not know all the costs of closing services provided by third parties, which may be considered the hidden costs of owning a home.   However, some charges cannot change at settlement and others can only increase up to 10% at settlement.  There are other charges that can change especially if you select your own provider of service and do not use the companies we identify. These are clearly identified on page 3 of the Good Faith Estimate.
If you have questions about the costs associated with taking out a reverse mortgage, reverse mortgage eligibility, consider speaking with a GoodLife Reverse Mortgage Specialist, who will be happy to walk you through the process. You can also start by using the reverse mortgage calculator to gain an idea of your potential cash flow.
When you apply for a reverse mortgage, lenders must conduct...
See More

When you apply for a reverse mortgage, lenders must conduct...
See More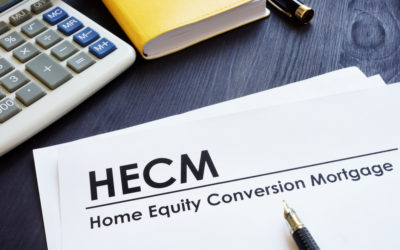 You've built all this equity in your home over the years, but when is the right time to access it? If you're in the golden years of your...
read more