New Jersey Reverse Mortgages

A reverse mortgage could help you achieve financial security for greater peace of mind in retirement.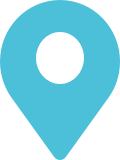 New Jersey
Use the interactive map or the state selector to find more reverse mortgage information about your state.
Please select your state below to see more information.
New Jersey Reverse Mortgage Process


Consultation
When you give us a call, a highly trained Mortgage Specialist will go over the HECM program in full detail, answering all the questions you may have along the way. We'll also take the time to learn about your unique circumstances to see if you qualify for a reverse mortgage in NJ and, more importantly, whether this type of loan can help you achieve your goals. We're committed to ensuring it's the right fit for your needs, so there's never any pressure to contact us for more information.

Counseling
HUD requires all reverse mortgage applicants to attend an approved counseling session so that a third party can serve as an objective resource throughout the process. Your counselor will not advise you to take action in one way or another, but they'll confirm your eligibility, review our loan summary, and address any concerns you might have.

Application
If you decide to submit a reverse mortgage application, we'll then assess your finances and arrange for an appraiser to visit your property and determine its fair market value. They'll also confirm your home is in a safe, working condition per FHA standards—but we'll provide you with an appraisal checklist well in advance so you can prepare for the inspection and streamline the approval process.
Funding
After approving your application, we'll draw up the final documents for you to sign before a notary. Upon receipt of your official signature, we move quickly to fund the loan and disburse the cash proceeds in your method of choice.
GoodLife offers lower rates on reverse mortgages in New Jersey and across the states, guaranteed. Our competitive rates, low costs, fast funding, and simplified application process have inspired many to choose us as their preferred lender in the Garden State—and we look forward to servicing you, too.

Reverse Mortgages in New Jersey: FAQs
Find answers to your questions within our reverse mortgage FAQs, and always feel free to give us a call for further assistance if you can't find the information you need.
How will I receive my reverse mortgage funds?
You can choose to receive the loan proceeds from an NJ reverse mortgage as a lump sum, monthly installment, or line of credit. To estimate how much you may be able to  use our reverse mortgage calculator to estimate how much you may be eligible to borrow.
Do I have to make monthly payments on the loan?
No. Unlike traditional mortgages, NJ reverse mortgage borrowers are not required to make monthly payments on the principal balance or accrued interest. Repayment is required once the loan reaches a maturity event that triggers its due and payable status.

Can I continue to live in the property?
Yes. A reverse mortgage in New Jersey allows borrowers to access the wealth stored in their home equity without having to sell or vacate the property.
Get in touch to learn more about how GoodLife may be able to help you retire better with a reverse mortgage loan.