The vast majority of Americans are not prepared for retirement (not including those forced into retirement), with as many as 78% of people reporting they're either "somewhat" or "extremely" concerned about having enough money to live out their retirement years in comfort.
At GoodLife, we're committed to helping you achieve the retirement of your dreams—which includes teaching you ways to secure the financial freedom necessary to live your retired years most comfortably. Today's topic dives deep into various government assistance programs for the elderly, as well as private help for seniors with low income. Access to these resources may help improve your quality of life during retirement.
Keep reading to learn more about how to receive financial help for seniors, or click on a link below to jump straight to your question at hand.
KEY TAKEAWAYS
Seniors who earn less than $30,000 per year are considered low income; that accounts for a full 40% of seniors. 

Financial help for seniors includes assistance with healthcare, housing, nutrition, and general grants. 

Some of the most prominent programs include Medicare and Medicaid, SNAP, and HUD public housing. 

Financial grants like the USDA Housing Repair Program and LIHEAP are also available. 

Seniors who own equity may also consider using a reverse mortgage to supplement retirement cash flow.
What is Considered Low Income for a Senior Citizen?
There is no exact figure for this number, because whether or not an income is considered "low" depends on the individual's geographic location and the size of his or her family.

For clarification purposes, the National Council on Aging (NCOA) defines "low- and moderate-income seniors" as those with an income of less than $30,000 per year; according to data from the U.S. Census Bureau at the time of their United States of Aging Survey, this means that 40% of seniors aged 60 and older are considered low- to moderate-income. Out of this population of low earners…
46% are not confident that their income will be sufficient to meet their monthly expenses over the next 5-10 years




32% are not confident that they would have the ability to pay for unexpected expenses




41% are not confident that they are aware of all the benefits and programs that can help them
To protect the growing class of aging baby boomers and to keep poverty rates low, many public and private programs offer benefits outside of Social Security benefits that provide financial help to seniors with low income. Help comes in a variety of shapes and sizes, with benefits that assist with health care coverage, prescription drugs, proper nutrition, housing costs, and more.
Assistance for Low Income Seniors
According to NCOA.org, there are millions of vulnerable people who qualify for—but do not yet receive—financial aid for seniors. Here is an overview of government-sponsored initiatives, broken up by category, that provide financial aid for the elderly, which you may be eligible to receive.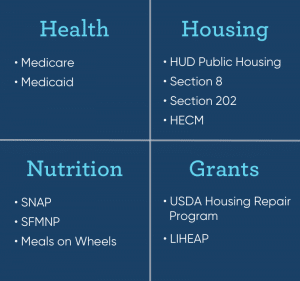 To provide help for seniors and prevent them from falling into poverty, the government provides financial assistance for the elderly and disabled, including services for healthcare, nutritional needs. The US Department of Housing and Urban Development (HUD) also runs a number of senior housing assistance programs. Many retirees are qualified for these programs but are unaware of the benefits they are entitled to or are unsure how to apply for help, leaving money on the table.
Medical Assistance for Low Income Seniors
The government provides and subsidizes healthcare options for seniors, including two of the biggest programs: 
Medicare:

Medicare

is a subsidized health insurance program consisting of three parts. Part A is for hospital insurance (free, if you are over the age of 65 and have paid Medicare taxes for at least 10 years); Part B covers medical insurance and usually costs around $134 per month; Part D will cover some of the costs of prescription drugs.




Medicaid:

For elderly people with fewer resources,

Medicaid

is an affordable health care plan paid for by federal and state governments. It covers the cost of visits to healthcare providers, hospital services, medical transportation, prescription drug coverage, and more.
Health Insurance for Low Income Senior Citizens
Medicare and Medicaid cover a significant number of the needs that seniors may face. However, not everything is covered under these two government programs. Additional help for seniors with low income may come from programs such as:
Private plans with reduced costs for senior citizens

Affordable Care Act (ACA) subsidized healthcare plans aimed at those with lower incomes

Low-cost dental plans with financial help for seniors

Senior discounts

on vision plans
If you are a retiree below the age of 65 and do not qualify for Medicare, it's important to note that there are still options. ACA Marketplace plans, available through your state-run insurance marketplace, are a reliable source of low-cost plans for those with lower income profiles. 
If you think you require a higher degree of care than what's available through your current insurance coverage, it's a good idea to discuss this with a professional. Knowing exactly what care you need and can afford is among the top questions to ask your geriatric care manager.
Food Programs for Low Income Seniors
Financial help for seniors to help cover food costs are also available through government programs and nonprofits. If you need nutrition assistance, you can consider one of these options:
The Supplemental Nutrition Assistance Program (SNAP):

Formerly known as the Food Stamp Program,

SNAP

provides monthly stipends for eligible seniors to spend on nutritious foods. This senior assistance program applies to those with up to

$3,500 in the bank

.




Senior Farmers' Market Nutrition Program (SFMNP):

Backed by the USDA, the purpose of

SFMNP

is to "provide resources in the form of fresh, nutritious, unprepared, locally grown fruits, vegetables, honey and herbs from farmers' markets, roadside stands and community-supported agriculture programs to low-income seniors."




Meals on Wheels:

This 501(c)(3)

nonprofit organization

is recognized by the IRS and services millions of Americans. They provide help for seniors with low income in the form of a nutritious meal, friendly visit, and safety check, which often makes the difference between

aging at home

and relocating to a nursing facility.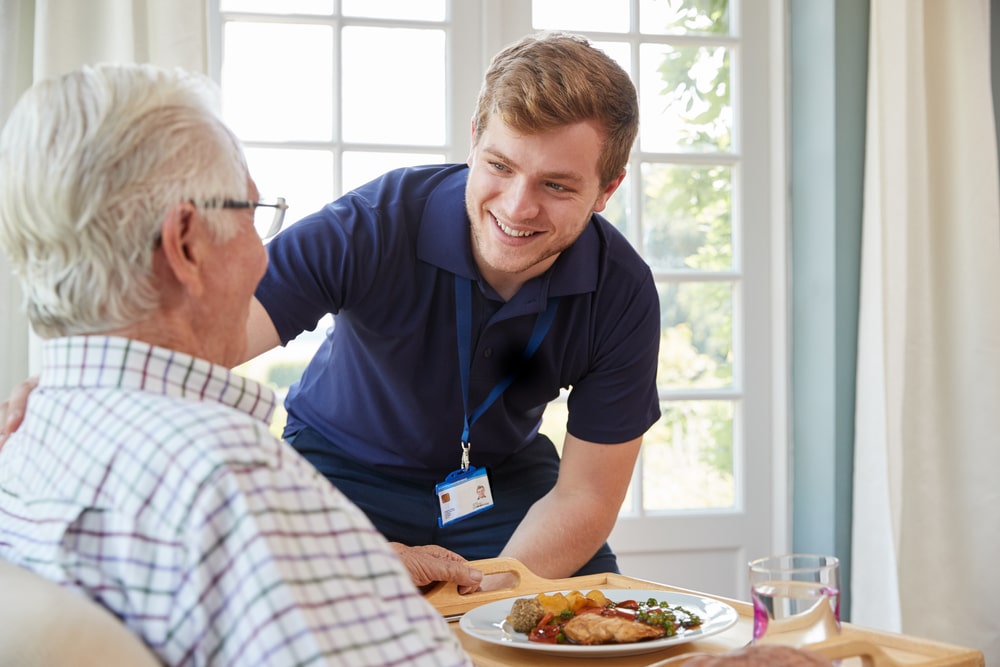 Low Income Housing for Seniors
Senior housing assistance is also available through public subsidy. Retirees in need of a low-cost place to live may consider these four programs:
Getting Started with Reverse Mortgages

If you're looking to get started with a reverse mortgage, these articles can help guide you through all aspects of the process.

Guide to HECM Loan                                      Reverse Mortgage Limits

Non-Borrowing Spouse Protections              Jumbo Reverse Mortgages
Government Grants for Low Income Seniors
Seniors who need cash to cover large expenses can make use of one of these two government-sponsored programs:
USDA Housing Repair Program:

In order to repair, improve, or remove safety and/or health hazards from your home (such as the installation of handrails or wheelchair ramps), the

Housing Repair Program

may help you obtain a grant or a very low interest rate loan to cover the costs. Grants do not require repayment, but loans can be repaid over a span of 20 years.



Low Income Home Energy Assistance Program (LIHEAP):

LIHEAP cash grants

provide financial assistance to the elderly in order to help meet home heating and cooling costs. Funds may be applied to attic insulation, floors, ducts, and to repair/replace inefficient cooling or heating systems. Grants may also be paid directly to utility companies to alleviate high recurring bills.
In addition to grants, a number of loans for retired seniors are also available. They often come with favorable rates and terms to help seniors cover day-to-day costs as well as more significant expenses. 
How Do You Qualify for Low-Income Senior Housing?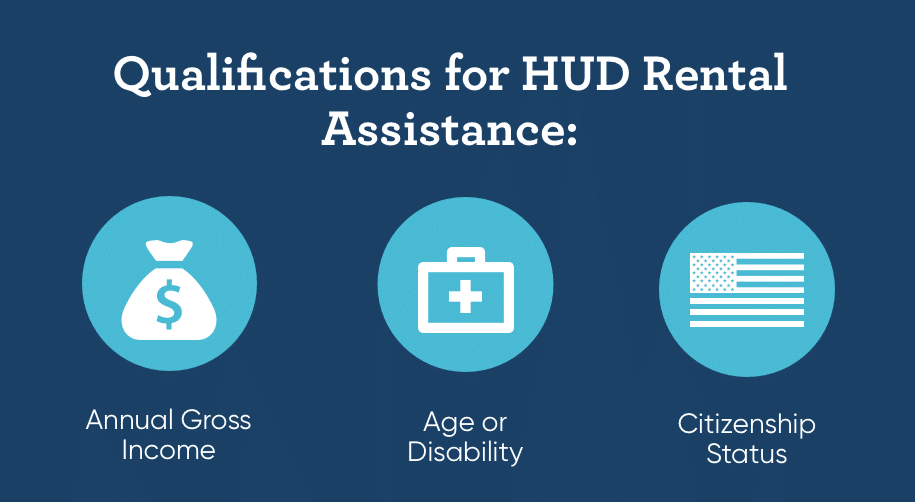 Qualification for public housing, Section 8 housing choice vouchers, and Section 202 housing for the elderly is based on: 
Annual gross income

Whether you qualify as elderly or a disabled person

U.S. citizenship or eligible immigration status
HAs use income limits developed by HUD to determine eligibility. HUD sets the lower income limits at 80% and very low-income limits at 50% of the median income for the county or metropolitan area in which you choose to live.
The amount of financial help provided to seniors varies according to HUD Metro Fair Market Rent (FMR). FMRs are used to determine the payment amounts for the Housing Choice Voucher Program, as well as the calculation of flat rents in public housing. To determine your eligibility for rental assistance, you will need to provide necessary documentation such as income statements, tax returns, birth certificates, and so forth.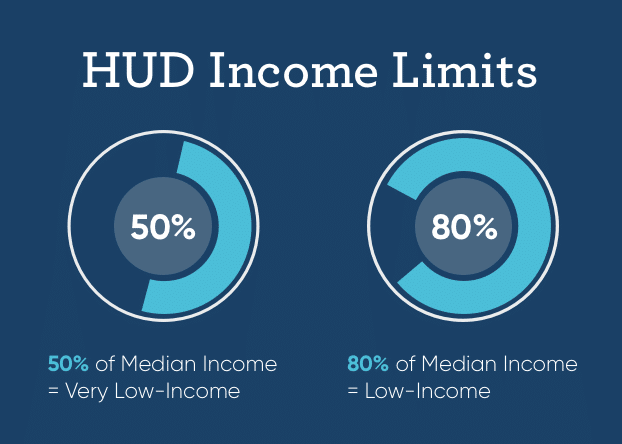 Reverse mortgage eligibility requires the borrower to be at least 62 years old with sizeable equity in their home. Although the loan amount does not depend on income level, outstanding financial obligations (such as an existing mortgage) must first be settled, and loan proceeds may be set aside to ensure the borrower can maintain their responsibilities (such as insurance and property taxes).
GoodLife Reverse Mortgages
Retirees should enjoy their retirement stress-free, not worried about income. If you find that you do not qualify for elderly assistance or that the HUD wait lists are too long to satisfy your urgent needs, use our free reverse mortgage calculator to see how much a HECM loan may be able to improve your financial situation. Our mission is to help seniors live The GoodLife in Retirement—contact one of our Reverse Mortgage Specialists to learn how we may be able to help you, too.