Many people feel concerned about their sources of income during retirement and how best to save during the course of their careers. A healthy retirement savings account is essential, but calculating your average monthly expenses in retirement is a necessary step in the planning process. If you're thinking about retirement, or you've recently retired and are determining the best ways to allocate your savings, it's important to estimate your future expenses. The retirement cost of living is affected by numerous factors that we'll cover in the course of this article. When creating a retirement budget, you may want to consider each of the items we cover below.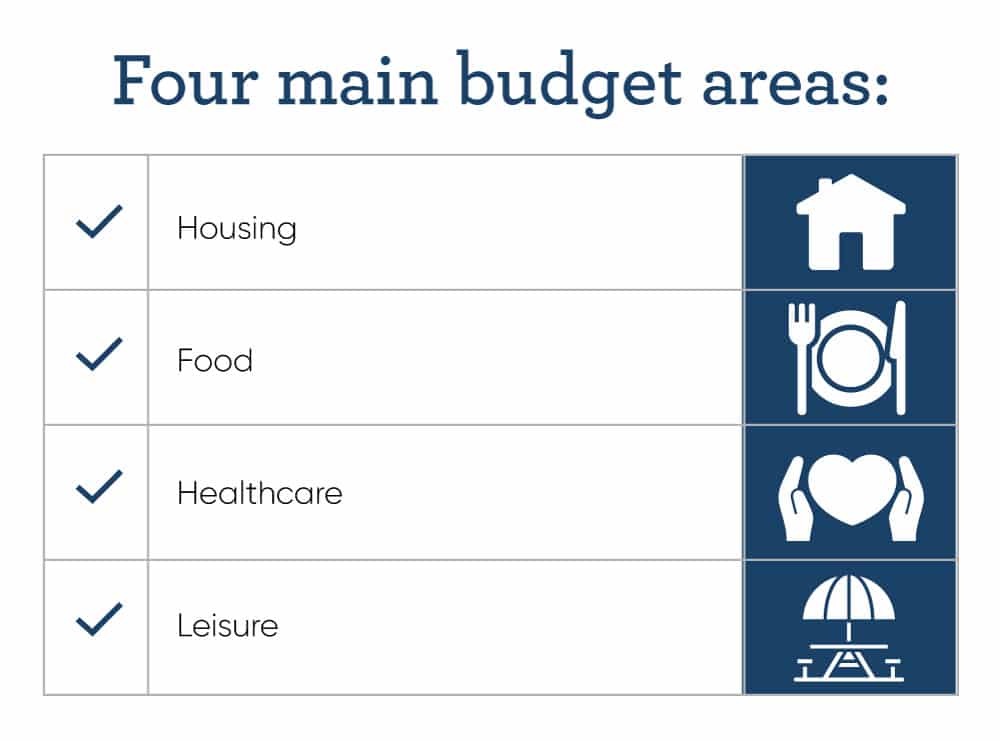 Read on to learn about these categories of major retirement expenses that you should plan for as you evaluate your savings, or click on one of the links below to jump straight to the section you're most interested in.
Housing Costs
If you rent a property, you'll be responsible for making monthly rent payments on time. If you own a home and are still paying off the mortgage, those payments may be difficult to make when you're no longer working in your retirement. You'll want to assess your monthly housing costs now and be sure to figure that into your cost of living calculation post-retirement.
Keep in mind that the cost of housing doesn't stop at rent or mortgage payments. As you estimate expenses, be sure to factor in these living costs commonly associated with a residence:
Utilities such as water, electricity, and gas
Internet service
Landline home phone 
Cable or satellite packages
Property taxes
Home or renter's insurance
Flood and natural disaster insurance
Regular home maintenance and professional services, such as gardeners or housekeepers
Incidental home repairs performed by plumbers, electricians, and the like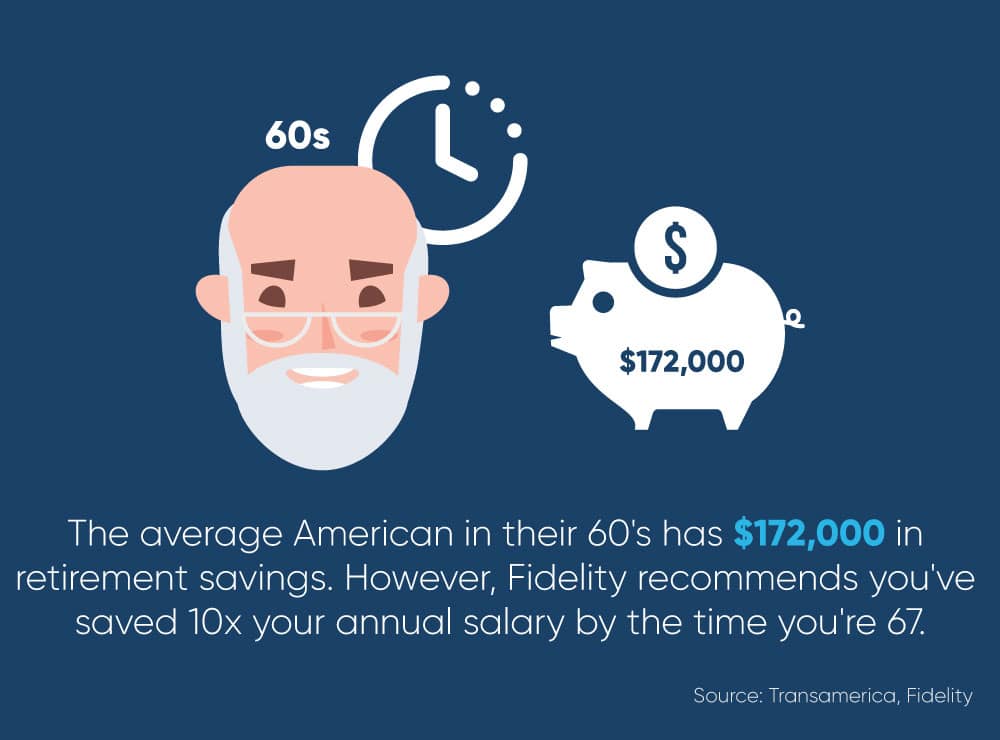 Retirement savings can only go so far to cover housing costs. The average American in their 60's has saved around $172,000. This may sound like a lot, but Fidelity recommends retirees save 10x their annual salary by age 67. For most people, the average savings may not be enough to provide all the cash flow needed. 
Many retirees desire to stay in their homes after retirement. If you don't want to move out, but you're concerned with how you'll pay your mortgage after retirement, alternative methods of funding may be a useful resource. We'll discuss cash flow options in a later section. 
Monthly food budget
Food is another significant spending category to account for when calculating retirement expenses. Although Americans spend less on food in today's society than they have in the past, it still makes up a sizable portion of most people's monthly budgets: nearly 10%, in fact. It's also something that's difficult to keep track of and easy to forget about, so carefully factoring food costs into your budget will be crucial.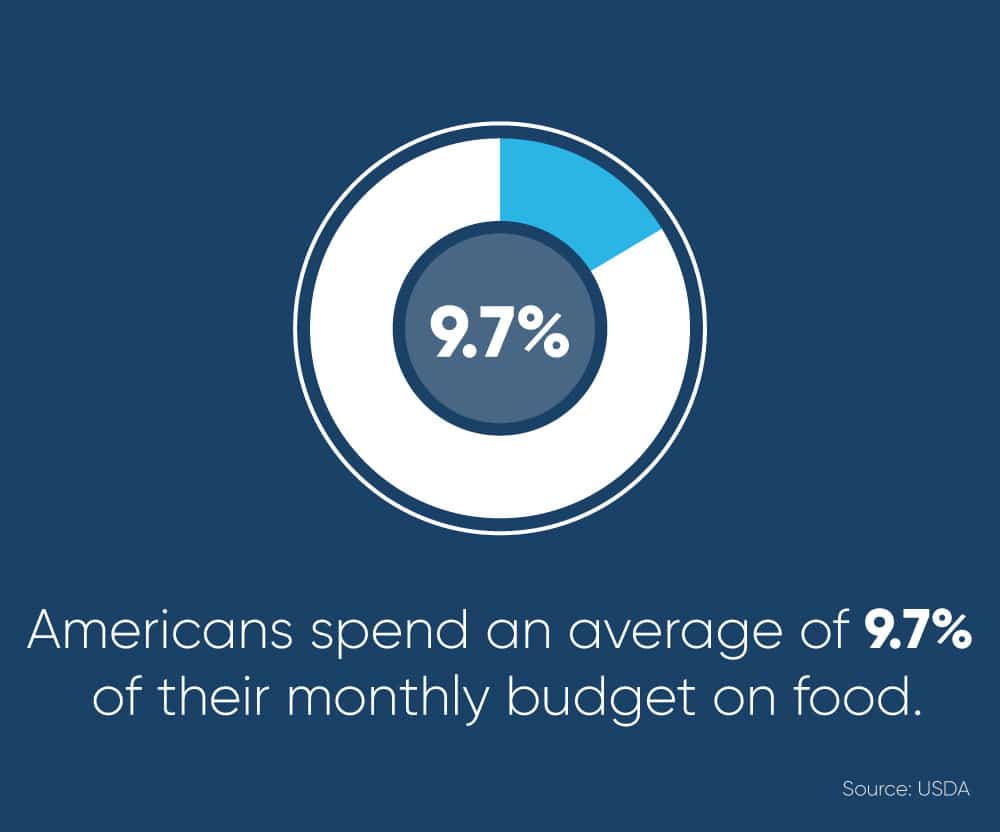 When planning a food budget, it's important to apportion your funds with plenty of room for home-cooked meals in addition to occasionally eating out. Trying new restaurants is one of the ways many seniors stave off boredom in retirement. The Bureau of Labor Statistics estimates that Americans spend around $7,000 on food per year, but a little over $3,000 of that is spent on food from restaurants. That's nearly half of Americans' total food budget. 
If you want to go out to dinner in retirement, it's always your choice. That said, it is wise to keep track of your spending and set a monthly limit on dining out. That way, when your credit card bill comes at the end of the month, you're not shocked by hundreds of dollars spent dining out.
Another way to save money on food expenses is to look for deals, sales, and discounts at the grocery store. When dining out, check to see whether the restaurant offers a senior discount — you'll find that many well-known American chain restaurants choose to honor their senior patrons through discounts and daily specials directed at people aged 60 and older. Senior discounts are useful for managing food expenses after retirement; every penny counts.
Healthcare plans and expenses
Seniors planning their average monthly expenses in retirement typically prioritize healthcare costs. The risk of many medical conditions increases with age, and healthcare expenses can build up quickly. 
The Bureau of Labor Statistics estimates that Americans spend, on average, around $4,300 per person on healthcare costs, but be aware that these estimates can rise. This is because as seniors age, their health becomes vulnerable to age-related illnesses — often leading to unexpected medical expenses due to unforeseen health issues. 
It's a smart decision to have some money set aside in case of health emergencies or chronic conditions. Fortunately, there are many cost-saving measures that can help you manage medical bills as you estimate retirement expenses. Consider these budget tips and see if any might work for your circumstances:
Enroll in Medicare: Medicare is an insurance program sponsored by the government to help with healthcare costs for seniors, as well as disabled people who are unable to work. Medicare Parts A and B, called Original Medicare, cover hospital visits and regular doctor's visits along with some associated costs. Be sure to carefully read up on everything your package includes prior to receiving treatment. 
Getting Started with Reverse Mortgages

If you're looking to get started with a reverse mortgage, these articles can help guide you through all aspects of the process.

Guide to HECM Loan                                      Reverse Mortgage Limits

Non-Borrowing Spouse Protections              Jumbo Reverse Mortgages
See if supplemental insurance is right for you: Unfortunately, Original Medicare doesn't cover everything related to health care. If you're worried about possible health problems down the road, you might consider enrolling in supplemental plans, like Medigap and Medicare Advantage, or Medicare Part D for financial assistance with prescription drugs. These plans offer more comprehensive coverage than Medicare, so you can worry less about steep medical expenses in retirement.
Budget for at-home nursing care: At-home medical care is covered under Original Medicare given certain conditions — and only if it's medical nursing care. Medicare will not cover daily at-home help for assistance with tasks like cooking, cleaning, or bathing, however. You may therefore want to set aside funds for at-home care in the event that you develop a condition that prevents you from being fully mobile. That may enable you to age in place more comfortably at home, if you so choose.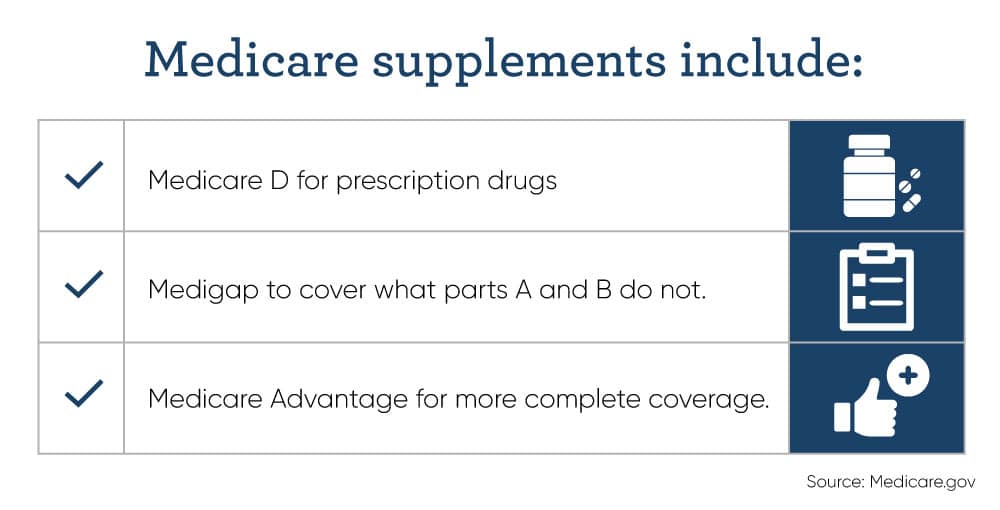 If your condition worsens, it's possible you may need full-time custodial care at an assisted living facility. It's important to put some money toward this possibility when budgeting for retirement. 
Leisure and fun activities
Lastly, retirement should be about enjoying life once your career is out of the way. You may want to put a portion of your monthly retirement budget toward exploring new hobbies, joining a gym, traveling to new cities, and making the most of your unstructured schedule.
Hobbies, exercise, travel, and leisure all cost money. In order to comfortably enjoy your retirement, put together a budget for whatever interests you may have, like new hiking boots, a fishing pole, bike repairs, woodworking supplies, paints, and canvases, etc.
If you're in good health, travel can be a rewarding way to spend your retirement. It's a good idea to set aside funds in your monthly budget to help save up for the European getaway you've dreamt about or an all-American road trip you've envisioned. Be sure to consider senior deals on travel if you do plan a vacation; many airlines, hotels, rental car companies, and public transit options offer deals for seniors on the go. 
Helpful tip: If you love your hobby and are looking for another way to cover your regular retirement expenses, you might consider monetizing your craft by starting an online store to sell your goods. This is a great way to give yourself a sense of purpose and boost your retirement income.
Retirement expenses can be challenging, but with budgeting and planning, they can be managed. Remember that your monthly retirement income may drop from your career earning and that you will begin to tap into your IRA or 401(k). This is manageable; as long as you've made a retirement spending plan and a budget that you stick to, it'll be much easier to keep a handle on your finances.
Supplementing your income to manage expenses
Carefully budgeting and managing your expenses may only get you so far. Without consistent sources of cash flow, retirement costs can begin to add up. If you find that you need extra income in retirement, and you have a substantial amount of equity in your home, it might be time to think about reverse mortgage benefits. 
Essentially, a reverse mortgage is a way to tap into a portion of the equity in your home while still living there. Loan proceeds can be used to cover a variety of retirement expenses if you currently find it difficult to make ends meet. Try our reverse mortgage calculator to estimate how much you may be able to improve your finances. Find out more about how reverse mortgages work to see if you qualify. Seniors want to focus on the things they love most in life during retirement. By carefully planning your expenses and supplementing your income, you can achieve The GoodLife in Retirement.