After decades of working in a career, retirement offers many seniors the opportunity to relax from the stress of a traditional 9-to-5. However, some seniors may still consider a part-time job for extra income or as a means to pass time.
In a 2019 survey, only 27% of seniors responded they were "very confident" they would have enough money in retirement to cover basic expenses. It's understandable, then, that many seniors take on a part-time job for extra disposable income or to bridge the gap if there's a retirement savings shortfall.
With that said, many retirees also pick up part-time jobs to stay busy, interact with people, or simply to pursue a lifelong passion. By 2024, the Bureau of Labor Statistics predicts that a growing amount of the labor force – 13 million people, in fact – will be workers aged 65 and older. You'll be in good company if you're planning on continuing to work after you've reached retirement age.
Here are 19 employment opportunities you might consider if you're looking for a satisfying side job during retirement, a way to connect with others, give back to your local community, or stave off retirement boredom. Keep reading for the full list of profitable activities or simply navigate to the type of employment you'd like to learn more about.

Education Jobs
Tutor: If you're a retired teacher or simply have a college degree in a particular academic field, you can apply to become a tutor. Usually, hours for a tutor are flexible so you can still pursue other hobbies in addition to tutoring. Tutor.com is a great resource for finding online tutoring jobs.
ACT/SAT Instructor: Help aspiring college students pass the ACT or SAT with flying colors. After a few training sessions, you can easily be certified as an instructor. Become an ACT instructor or an SAT instructor by checking out job opportunities on sites like The Princeton Review. If you don't want to teach but you'd like to proctor, there are paid roles for administering the SAT or ACT as well.
Adjunct Professor: Community colleges and traditional universities need adjunct professors to fill temporary teaching positions. If you have an advanced degree, this is a great way to put all those years in academia to use. Search through the HigherEd.com job postings to find an open position in your area.
Library Assistant: Are you a bookworm? Becoming a library assistant at your local library is a great way to surround yourself with books and share your passion with others.
Substitute Teacher: Becoming a substitute teacher is a great way to earn extra money. Most districts don't require a teaching certificate to substitute teach. To find an open position or to join an "on-call" list, you'll want to look into your local school district's website or your county's Boards of Cooperative Educational Services (BOCES).

Freelance Jobs
Freelance Writer: Working on a freelance basis gives you almost total control over your schedule. You can apply for freelance writing jobs on sites like ClearVoice or UpWork. Check out job postings from local and national magazines, digital marketing agencies, and other companies looking for content contributors as well.
Graphic Designer: If you have worked in the design industry in the past, you can put those skills to use and work for a variety of different companies who need design work like logos, graphics, etc. Sites like Fiverr or Upwork are good places to explore your options for design jobs.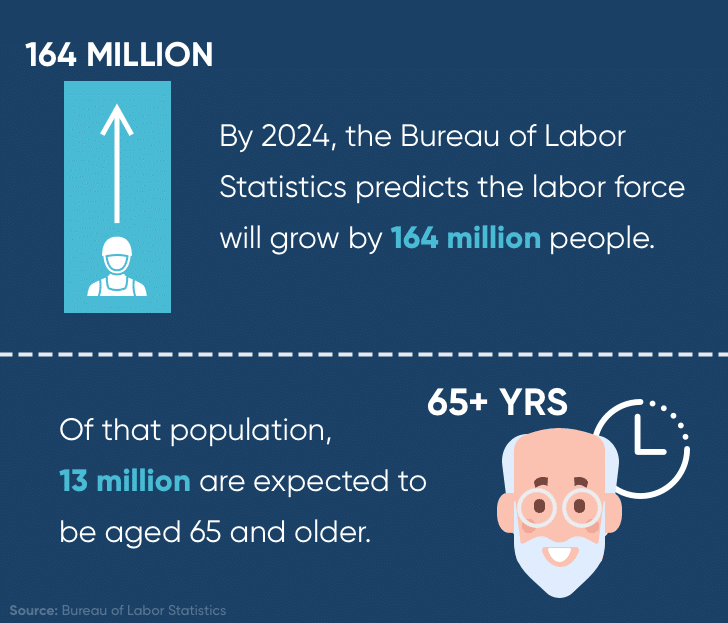 Animal Welfare Jobs
Dog Walker: If you love being outside and four-legged friends, becoming a dog walker is a relaxing way to make a little extra cash. Check out apps like Wag or Rover to become a dog walker in your neighborhood.
Veterinary Assistant: Help out on a part-time basis at a vet clinic if you want to do something more structured while still working with animals. While you don't need a certificate for this job, it might be helpful if you want to be competitive. You can find job openings by researching the local vet clinics in your area.
Animal Shelter Worker: Kennels, feedings, adoptions – there's a lot happening at an animal shelter. If you have a passion for animals, research the local shelters in your area or check out the main Humane Society website.

Service Industry Jobs
Barista: Love coffee? Are you a morning person? Then you might be surprised by how much you love being a barista. You could work at a national chain like Pete's Coffee or just apply to your neighborhood coffee shop.
Retail Worker: If you have a favorite store you love, you may want to apply to work there. For example, if you love gardening, you could apply to work in the gardening center at your local home improvement store. Although these aren't generally high-paying jobs, you can typically expect a decent in-store discount.
Front Desk Receptionist:  Extroverts are perfect for this role. Help clients and guests find their way or welcome them into establishments.
Waiter/Waitress: If you enjoy being active and love the rush of a fast-paced job, you may want to dust off your apron and work at a café or restaurant.
Getting Started with Reverse Mortgages

If you're looking to get started with a reverse mortgage, these articles can help guide you through all aspects of the process.

Guide to HECM Loan                                      Reverse Mortgage Limits

Non-Borrowing Spouse Protections              Jumbo Reverse Mortgages

Volunteer Jobs
Mentoring: Help children, adolescents, or teens learn life skills like interviewing for jobs or forming good study habits.
Animal Shelter Volunteer: Learn how to bottle-feed kittens, help walk shelter dogs, socialize scared animals, or help shelters screen potential adopters.
Hospital Volunteer: There are multiple ways to volunteer your time at a hospital including pharmacy assistance or working in the foodservice department.
Emergency Relief Worker: Red Cross and FEMA.gov are great resources if you want to sign up to help during natural disasters.
Suicide Hotline Volunteer: Help someone who needs a safe person to talk to. You can learn more about this opportunity by looking at the National Suicide Prevention Lifeline website.
If none of these jobs pique your interest, Retirementjobs.com, has a listing of potential job opportunities for seniors you can peruse to find employment that complements your lifestyle, personality, and financial goals.
Other forms of income
For some, retiring on what you've saved over your lifetime can be an intimidating prospect. After all, your retirement nest egg should be about 10-12 times your current income and those savings should last you around 20-30 years, depending on your life expectancy and retirement age.
For seniors who need to bridge the gap in their retirement savings, a part-time job could be a strategy for extra income in addition to investments, Social Security benefits, a pension, and rental income.
If you don't have the time or desire for another job and simply want to enjoy your retirement years without the hassle of bosses, coworkers, and customers, you can turn to other forms of retirement income instead. If you're over the age of 62, for example, you may want to consider using a reverse mortgage loan to meet your goal of a larger retirement income stream.
In order to qualify for a reverse mortgage, however, you'll need to meet a few conditions:
Be aged 62 or older
Own substantial equity in your home
Live in your home permanently 
This type of loan converts a portion of the equity you have in your property into cash, which you can then use however you'd like after receiving loan proceeds in the form of a line of credit, lump sum, or a combination of the two.
One of the main reverse mortgage benefits is that it provides you with disposable income that you can use however you see fit. Put your proceeds toward long-term healthcare needs, basic expenses, travel, hobbies, and whatever other expenses you may have during your retirement. 
Wrap-Up
Many seniors choose to work part-time jobs to fill their time productively, pursue a newly acquired hobby, or simply to socialize. However, if you're considering picking up a side job in order to financially prepare for retirement, you may want to look into your reverse mortgage eligibility. It allows you to retire according to your desired standard of living and increase your cashflow.
Check out your potential loan amount by using our reverse mortgage calculator and contact one of our Reverse Mortgage Specialists today to learn more.